Park Plus
We've gone the extra mile so you don't have to.
MidAmerica's added on-site amenities and resources make both work and life more convenient and satisfying. Because it was developed for maximum tenant satisfaction, MidAmerica offers all the advantages of an exceptional industrial park plus:
Educational Resources / Workforce Development: In addition to the training and business support facilities of Northeast Technology Center (NTC) and the Oklahoma State University Institute of Technology (OSUIT), MidAmerica is also home to an active and attractive satellite campus of Rogers State University, recently constructed at a cost of approximately $10 million.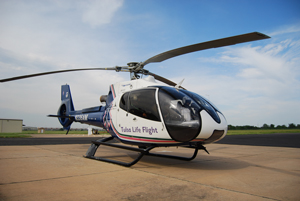 Medical Resources:
Urgent Care of Green County—Much more than a minor emergency clinic, this 4,400-sq.-ft. facility offers a host of healthcare services, including essential services for employers such as occupational medicine, drug testing, workman's compensation evaluations and care, and pre-employment physicals. Open to the general public and operating seven days a week, Urgent Care improves general health as well as employer fiscal fitness.

Mayes County Emergency Transportation Authority (MESTA) and enhanced 911 Call Center—This 24-hour ground emergency transportation system is dispatched from MESTA headquarters located at MidAmerica.

Tulsa Life Flight (TLF) satellite operation—Flying out of MidAmerica, this air ambulance service saves time (an average of 18 minutes of flight time) and lives as it responds to park and regional emergencies.


Accommodations and dining: Business travel is more convenient and productive, thanks to four different choices of national brand lodgings and great dining options on-site.

Southern Business & Development Magazine selected MidAmerica as one of the Top 10 Sites in the South that Can Accommodate Any Project.
Google Plans to Expand Data Center in Oklahoma
Google is planning to open another four-story data center in Oklahoma, bringing the company's total investment in the state to at least $2.5 billion. The company recently announced plans…
MidAmerica's Recent and Future Developments Prepare for Industry 4.0
MidAmerica Industrial Park is investing $18.5 million in infrastructure improvements to ensure the property is ready for new businesses. Officials at MidAmerica are preparing for the opportunities America's fourth…