Education and Healthcare
Learning, caring with the best.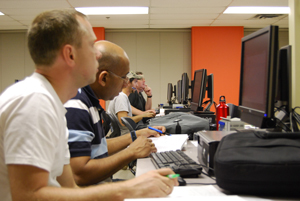 Education: With eight excellent public school systems in Mayes County (five of them K-12, including of the systems of Pryor, Adair, Chouteau-Mazie, Locust Grove and Salina), area residents enjoy both choice and high quality in public schools. And with 13 colleges and universities located within 80 miles of MidAmerica, 10 located within 50 miles, and Rogers State University's satellite campus right here at the park, higher education opportunities keep traditional students and lifelong adult learners up to speed and ahead of the game in a global world.

For a list of colleges, click here.
For K-12 information click on systems:
OHLAP Program
Oklahomans want to see deserving students succeed and know the importance of well-trained workforce. To that end, the Oklahoma has set-up a unique program for 8th, 9th and 10th grade students that will help fund their college education, whether it be 2-year, 4-year, or technical training. The program is called the Oklahoma Higher Learning Access Program (OHLAP).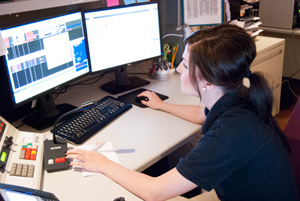 Healthcare: Mayes County residents are assured of great medical care right here at home, from routine and minor emergency care to crucial diagnostics to excellent inpatient and outpatient services. And only 40 minutes away, the Tulsa metro healthcare community offers the services of approximately 1700 physicians and nearly three dozen hospitals, including two—St. Francis Hospital and St. John Medical Center—named as Top U.S. Hospitals by U.S. News and World Report.

Here in Mayes County, facilities include:
INTEGRIS Mayes County Medical Center—This 52-bed state-of-the-art acute care hospital provides for area residents' health care needs with a fully-staffed 24-hour emergency center, in-patient and out-patient surgery and a range of current imaging services that include MRI, mammography and nuclear medicine.

Urgent Care of Green County—Much more than a minor emergency clinic, this 4,400-sq.-ft. facility (located at MidAmerica) offers a host of healthcare services to the general public as well as to local industry, and is open seven days a week.

Mayes County Emergency Transportation Authority (MESTA), enhanced 911 Call Center and Tulsa Life Flight (TLF) satellite operation—Air and ground ambulance services (operated out of MidAmerica) save time and lives.
At 9,000 acres, MidAmerica is one of the nation's largest industrial parks, strategically located at a northeast Oklahoma crossroads.
Google Plans to Expand Data Center in Oklahoma
Google is planning to open another four-story data center in Oklahoma, bringing the company's total investment in the state to at least $2.5 billion. The company recently announced plans…
MidAmerica's Recent and Future Developments Prepare for Industry 4.0
MidAmerica Industrial Park is investing $18.5 million in infrastructure improvements to ensure the property is ready for new businesses. Officials at MidAmerica are preparing for the opportunities America's fourth…