STEM - Science, Technology, Engineering and Math
An early start for STEM learning.
Mayes County starts early in molding the workforce of the future with innovative elementary and secondary school programs designed to foster STEM (Science, Technology, Engineering and Math) interest and fluency. STARBASE Oklahoma, sponsored by the National Guard Bureau, provides 5th through 8th grade students "hands-on, minds-on" STEM learning in physics, chemistry, technology, engineering, mathematics and STEM career education.

Another STEM initiative, Pryor's Project Lead the Way / Gateway to Technology, aimed at middle school and early high school students, leverages a technology-rich curriculum (featuring subjects such as Automation and Robotics and Design and Modeling) to cultivate critical thinking, creative reasoning, problem-solving skills and teamwork collaboration.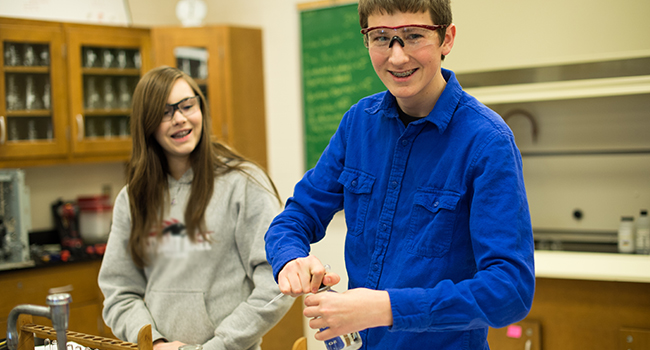 Located at the junction of US Highway 69 and US Highway 412, MidAmerica is near some of the nation's most highly-traveled thoroughfares.
Area Leaders Recognized for Workforce Development Efforts
Recently, three area leaders were recognized for their efforts and commitment to northeast Oklahoma through workforce development initiatives. Barbara Hawkins of the Pryor Area Chamber of Commerce, David…
MidAmerica Industrial Park provides $1.4 billion economic impact annually
MidAmerica Industrial Park provides a $1.4 billion economic impact annually according to a report compiled by the Tulsa Regional Chamber. Officials at MidAmerica recently completed the 2016 impact study…