STEM - Science, Technology, Engineering and Math
An early start for STEM learning.
Mayes County starts early in molding the workforce of the future with innovative elementary programs such as "3rd Graders go to Work" and secondary school programs designed to foster STEM (Science, Technology, Engineering and Math) disciplines. MidAmerica enjoys strong partnerships with the local school districts and regularly partner on skills development and career awareness initiatives.
MidAmerica recently invested $1.25 million to install best in class STEM Labs in each school district which exposes youth to a variety of technologies and their application in the world of work. These labs also act as Career Center's where MidAmerica and its employer partners engage with youth and provide mentoring and career guidance.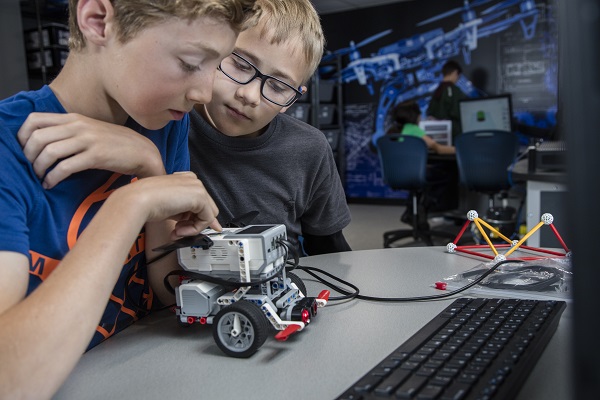 At 9,000 acres, MidAmerica is one of the nation's largest industrial parks, strategically located at a northeast Oklahoma crossroads.
Google Plans to Expand Data Center in Oklahoma
Google is planning to open another four-story data center in Oklahoma, bringing the company's total investment in the state to at least $2.5 billion. The company recently announced plans…
MidAmerica's Recent and Future Developments Prepare for Industry 4.0
MidAmerica Industrial Park is investing $18.5 million in infrastructure improvements to ensure the property is ready for new businesses. Officials at MidAmerica are preparing for the opportunities America's fourth…