Power
Wholesale rates and on-site generation.
MidAmerica tenants enjoy reliable power at competitive rates:
Grand River Dam Authority (GDRA): A public utility and cost-of-service provider, GDRA generates power through hydro, thermal and gas facilities, and serves MidAmerica industries at wholesale rates. In 2011, GRDA ranked 207th out of 2,213 utilities for the lowest cost per kWh at $0.054, according to the Energy Information Administration. GRDA's total generating capacity is approximately 1,928 megawatts, through a generation mix that includes hydro, wind, fossil-fuel and natural gas. GRDA owns and maintains 3 transmission substations and five distribution substations located throughout the park to insure reliable service. Learn more about the GRDA infrastucture at MidAmerica by clicking here.
The Grand River Energy Center complex is located in MidAmerica and touts the very first Mitsubishi Hitachi Power Systems M501J model turbine which is the first of its kind to be deployed in the western hemisphere. Learn more about this project here.
Chouteau Power Plant: a member of AECI (Associated Electric Cooperative, Inc.), and operated by Siemens Energy, is also onsite and provides power to the SWPP grid with 1,062-megawatt capacity from two combined cycle natural gas fired plants further ensuring reliable power.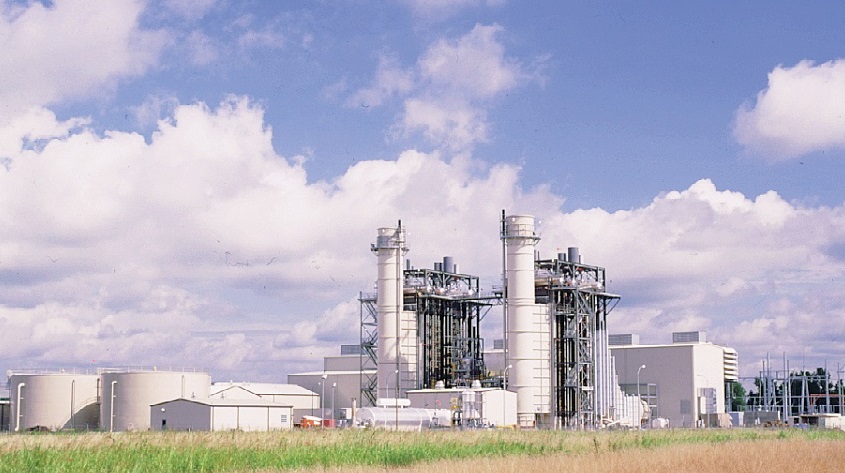 At 9,000 acres, MidAmerica is one of the nation's largest industrial parks, strategically located at a northeast Oklahoma crossroads.
Google Plans to Expand Data Center in Oklahoma
Google is planning to open another four-story data center in Oklahoma, bringing the company's total investment in the state to at least $2.5 billion. The company recently announced plans…
MidAmerica's Recent and Future Developments Prepare for Industry 4.0
MidAmerica Industrial Park is investing $18.5 million in infrastructure improvements to ensure the property is ready for new businesses. Officials at MidAmerica are preparing for the opportunities America's fourth…