Water/Wastewater

Abundant and affordable water. Convenient and affordable wastewater service.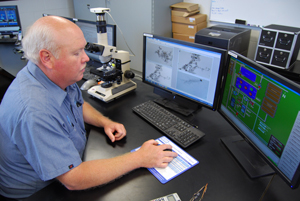 High water quality, abundant available capacity and some of the most affordable water rates in the nation—MidAmerica pours on the advantages, thanks to the park owned and operated system large enough to serve five communities and six rural water districts that sell to six other downstream customers.

Excellent source and capacity: MidAmerica's water is sourced from the Grand Neosho River (Neosho is an Osage word meaning "clear and abundant water"). The park's on-site treatment plant has a design capacity of 50 million gallons per day and a peak capacity of 62 million gallons per day. The combined water tank storage capacity is 19.5 million gallons.

Flexible rates for high- and low-volume users: While MidAmerica offers a declining block rate structure (2 blocks) for metered customers, rates for unmetered and small businesses (5 or fewer employees) are also available. National studies have shown MidAmerica's water rates to be among the most affordable in America.

Wastewater treatment offering low costs and convenient service: Unique advantages are made possible by MidAmerica's park-owned wastewater collection and treatment system. MidAmerica holds the umbrella NPDES (National Pollutant Discharge Elimination System) permit for the park that allows industries to discharge directly to the park's treatment plant. The park's wastewater treatment rates are also among the nation's most affordable.

Plant design capacity is 1.5 mgd; rates are based on wastewater volume and characteristics, and rates for domestic and small users are also available. The treatment system is a Sequential Batch Reactor (SBR).

Southern Business & Development Magazine selected MidAmerica as one of the Top 10 Super Sites Across the South.
Google Plans to Expand Data Center in Oklahoma
Google is planning to open another four-story data center in Oklahoma, bringing the company's total investment in the state to at least $2.5 billion. The company recently announced plans…
MidAmerica's Recent and Future Developments Prepare for Industry 4.0
MidAmerica Industrial Park is investing $18.5 million in infrastructure improvements to ensure the property is ready for new businesses. Officials at MidAmerica are preparing for the opportunities America's fourth…