Air
Reaching 95% of the U.S. population in 2.5 hours flight time.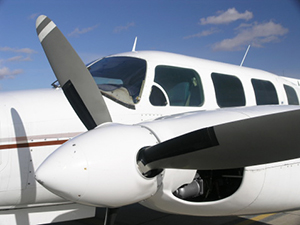 On-site facilities for superb executive air travel: For ease in executive air travel, look no farther than MidAmerica. Classified as a regional business airport (RBA), the park-owned and operated MidAmerica Airport (H71) is equipped with a 5,000-ft. runway capable of handling most business jets, a PAPI system and 24-hour credit fueling system for both jet fuel and avgas.

An air transportation hub just 37 miles away: The Tulsa International Airport puts over 95% of the U.S. population within a 2.5-hour flight time. The Airport offers non-stop flights to 17 destinations and 20 airports through American Airlines, Delta, Southwest, United and Sun Country Airlines, with approximately 165 arrivals and departures per day.

Cargo services are offered by American Airlines, Southwest and Ameriflight as well as FedEx and UPS (which also provide daily service to MidAmerica).
Tulsa International Airport
The Tulsa International Airport and R.L. Jones, Jr. Airport provide critical infrastructure to support the air transportation needs of the Tulsa community. More
Southern Business & Development Magazine selected MidAmerica as one of the Top 10 Sites in the South that Can Accommodate Any Project.
Google Plans to Expand Data Center in Oklahoma
Google is planning to open another four-story data center in Oklahoma, bringing the company's total investment in the state to at least $2.5 billion. The company recently announced plans…
MidAmerica's Recent and Future Developments Prepare for Industry 4.0
MidAmerica Industrial Park is investing $18.5 million in infrastructure improvements to ensure the property is ready for new businesses. Officials at MidAmerica are preparing for the opportunities America's fourth…