Highway and Rail
Multi-directional market access that's flexible, fast and cost-effective.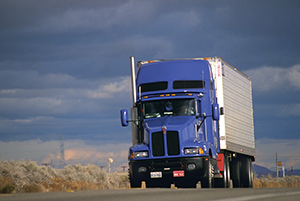 North, south, east, west—highways heading everywhere: Sitting at the crossroads of U.S.Highways 69 and 412, MidAmerica also offers proximity to three major Interstate highways: I-44, only 21 miles north; I-40, only 57 miles south; and I-35, only 135 miles west at "America's Crossroads" where the three routes intersect.

Daily on-site service by 70 different trucking companies allows MidAmerica's industry to leverage that strategic proximity to the "WalMart Expressway" and the NAFTA Transportation Corridor for fast, cost-effective pan-America market access. From Canada to Mexico and across the U.S. MidAmerica delivers.

To handle traffic flows, four major trucking companies have established terminals near the park—Hamill Trucking, Robbins Trucking, Transwood, and Gulf Intermodal Cartage. Other major terminals are located only 38 miles away in Tulsa, while six of the nation's largest trucking companies are located within 50 to 150 miles, including Arkansas Best, USA Truck, Groendyke, J.B. Hunt, P.A.M., and Prime.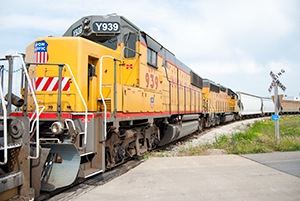 On-site rail for on-target shipping: On-site connections to Union Pacific http://www.up.com/

Railroad provides your operation access to the nation's largest rail carrier and the leading provider of transportation and shipping services to and from the U.S./Mexico border. Opening access to 23 U.S. states, Union Pacific offers routes extending as far east as New Orleans, Little Rock and Memphis, as far west as Los Angeles and Seattle.

Union Pacific lead rails run throughout the park, with a mainline track and a switching yard, known as Smith Yard, located adjacent to the park along US Highway 69, a divided four lane route.

Located at the junction of US Highway 69 and US Highway 412, MidAmerica is near some of the nation's most highly-traveled thoroughfares.
Google Plans to Expand Data Center in Oklahoma
Google is planning to open another four-story data center in Oklahoma, bringing the company's total investment in the state to at least $2.5 billion. The company recently announced plans…
MidAmerica's Recent and Future Developments Prepare for Industry 4.0
MidAmerica Industrial Park is investing $18.5 million in infrastructure improvements to ensure the property is ready for new businesses. Officials at MidAmerica are preparing for the opportunities America's fourth…