Aligning workforce strategy with business objectives
02/25/2016
Source: Tulsa World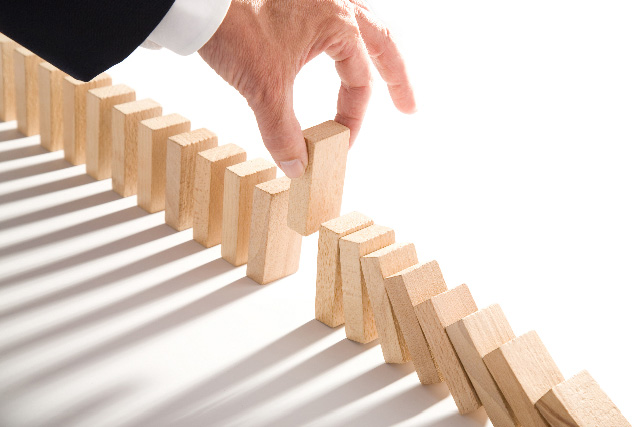 The competitive advantage of every employer is its employees. They are the companies greatest asset and, in some cases, its greatest deficit when skilled labor is in short supply.
At MidAmerica Industrial Park, we recognize the intrinsic relationship between job creation and workforce preparation. Quite simply, the very future of employers is reliant on the ability to recruit and retain workers with necessary and specialized skillsets.
More than 20 engaged partners are working hand-in-hand to identify and overcome gaps in the education-to-workforce pipeline. By aligning a regional workforce strategy to meet and exceed the business objectives of more than 80 employers, MidAmerica Industrial Park focuses on both job creation and the development, attraction, and retention of employees.
Employers, educators, and civic leaders want to ensure students can learn here, work here, and live here – all while advancing his or her career.
What our initial research found was a growing number of students struggling to manage his or her transition to employment and businesses that are desperate for new workers.
Moreover, private-sector businesses are challenged with navigating the abundant public sector training resources available, such as, Gov. Fallin's Oklahoma Works program, Career Tech, public schools and post-secondary education providers. Taking inventory of training programs and formalizing partnerships, means MidAmerica Industrial Park plays the convener role, which includes developing a business model and plan for sustaining programs long-term.
The strategy is a new demand-driven approach and relies on lessons learned from innovations in supply chain management.
Employers no longer wait for the right employee with the right skills to find the open job, instead, employers are now vocal and engaged as "end-customers" of education and workforce partnerships. The results are stronger career pathways and better-prepared workers.
The following six pillars serve as the principal cornerstones of the workforce strategy:
Coordinate -- identifying employers' needs, aligning with existing resources, creating solutions to overcome workforce barriers and focusing on targeted capabilities and positions that drive competitiveness. Knowing what type of talent is needed, how much, and at what level is the first step in building employer capacity as an end-customer. Convening and engaging all stakeholders as active participants with a vested interest in the process of employee-demand planning, communicating credential requirements and job competencies, defining shared measures, and aligning public and private incentives.
Locate – targeting prospective employee groups by introducing potential career paths and actively recruiting. Collaboration among partners create innovative programs designed to connect with potential workers to educate and inform on existing opportunities.
Evaluate – assessing students' potential and aptitude for career options, which meet economic and employment needs. Further evaluating a student's access to resources, such as social support services and student funding is critical to success.
Educate – linking students to skills-based training programs with employers or secondary education providers and ensuring the right person is connecting with the right resource at the right time. Overcoming communication breakdown around hiring requirements is a central focus to shrinking the skills gap.
Deliver – graduating students fully prepared for post-secondary education or employment opportunities with the latest in-demand skill sets. This next phase also includes coordinating job placement programs to connect a trained individual with employers.
Retain – promoting programs to assist employees in career advancement through additional education and skills training.
The need to close the skills gap through demand-driven education and workforce systems has never been greater. The strategies of yesterday cannot be the strategies today and today's strategies cannot be tomorrow's.
The challenge of improving the alignment between what is learned in the classroom and what is needed in the workplace must be met by those who have the most at stake: members of the business community.