Armin Road Development Update
04/23/2020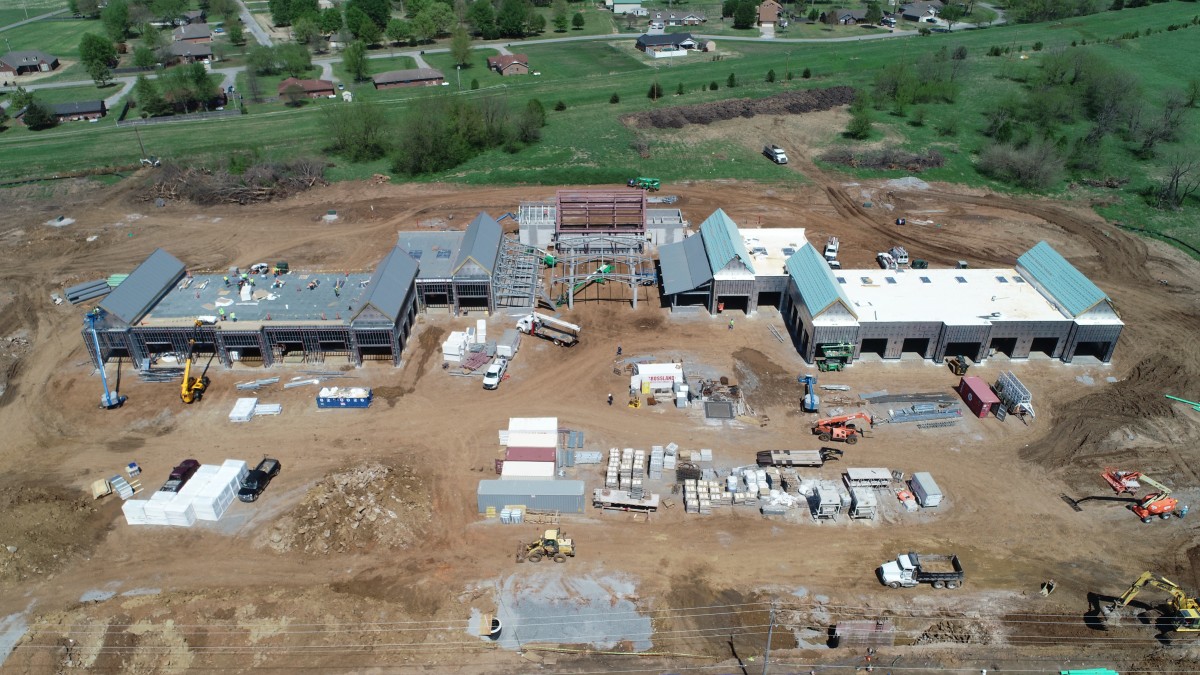 MidAmerica's "Armin Road Development Area," establishes over 400 new acres of property located in the heart of the Park. With this expansion, MidAmerica can ensure space is readily available for prospective new industries or expansion of our current employers. The property is divided into eight different sites to provide ample space for prospective businesses ranging from 8 to 229 acres.
MidAmerica has invested $3.5 million in roads to access the sites and $2.5 million in water and wastewater lines to ensure the property is ready for new opportunities.
This is a greenfield project and has no legacy which allowed the architecture dimension and the modeling of infrastructure to follow the latest cutting-edge innovation. With this expansion, MidAmerica has a blank canvas that opens space for development without pre-existing restrictions. The new roads, water, and wastewater lines are just a piece of the puzzle in making MidAmerica possible a premiere place to do business.
New Spec Buildings in the Park
Building 625 featured below is located on a 17-acre parcel and located in the Armin Road Development Area will be the newest addition to MidAmerica's inventory. This 100,000 sq. ft. concrete tilt-wall facility is designed to accommodate either one, two, three or four tenants and has a scheduled completion date of Q3 2020.
Building 626 featured below is a 24,000 sq. ft. facility that will be the newest addition to 2nd street. The multi-use facility can be used as space for new start-ups, service providers or industrial suppliers.
The District – Opening later this year!
The District, a 162-acre development that incorporates retail, residential, parks, and trails near MidAmerica, is currently under construction and set to open later this year. The new development is a fusion of walkable retail areas and residential living combined with a natural environment that offers wide-open spaces and outdoor activity. It includes 32,000 square feet of retail space, 100-unit multi-story living complex, 100 residential homes, 10 acres of parks and outdoor space, with connectivity via walking and biking trail systems.