Cherokee Nation partnering with MidAmerica to build and operate $16 million childcare center
09/08/2022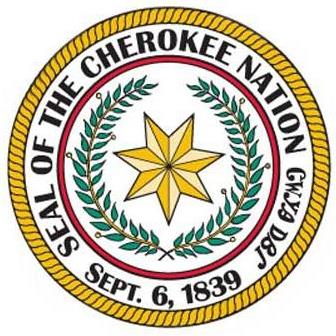 Cherokee Nation is partnering with MidAmerica Industrial Park after donating land for the tribe to build and operate a $16 Million childcare center in Mayes County. The Cherokee Nation is investing millions to construct a 27,000-square foot Cherokee Nation Child Development Center. It will feature 12 classrooms, two of which will be dedicated to a Head Start/Early Head Start program in the facility.
"This is a win-win for the industrial park which has more than 4,000 employees working in the park and for our Cherokee Nation citizens who face a shortage of adequate child care in Mayes County," Principal Chief Chuck Hoskin Jr. said. "Only 20 percent of working parents in Pryor have access to available child care slots so the demand is very high and we felt it important to help our community fill this need, as well as serve our youngest Cherokee population."
The Cherokee Nation Child Development Center with Head Start will provide up to 175 children a safe place to learn and grow. The center will be built east of The District.
"Every day our goal is to deliver what our companies need to succeed. This child development center adds yet another significant asset as we recruit employees to our region and ensures our communities are prepared for population growth," said MidAmerica CAO David Stewart. "MidAmerica is evolving into a multifaceted employment center adapting to the needs of our employers while driving population growth and job opportunities in Northeast Oklahoma. As we continue to invest in a comprehensive 'placemaking' strategy for the region, we are focused on providing amenities to ensure MidAmerica is a premier choice to work and raise a family."
The child development center is in addition to the strategic partnership between the Cherokee Nation and the MidAmerica Industrial Park for workforce development and recruitment. The Cherokee Nation's Career Services office is located in Pryor and the Cherokee Nation Aerospace & Defense is located at MidAmerica.
The Cherokee Nation Child Development with Head Start center is expected to break ground in late 2022.