Company Highlight: Berry Global | One of five Fortune 500 companies located at MidAmerica Industrial Park
02/11/2022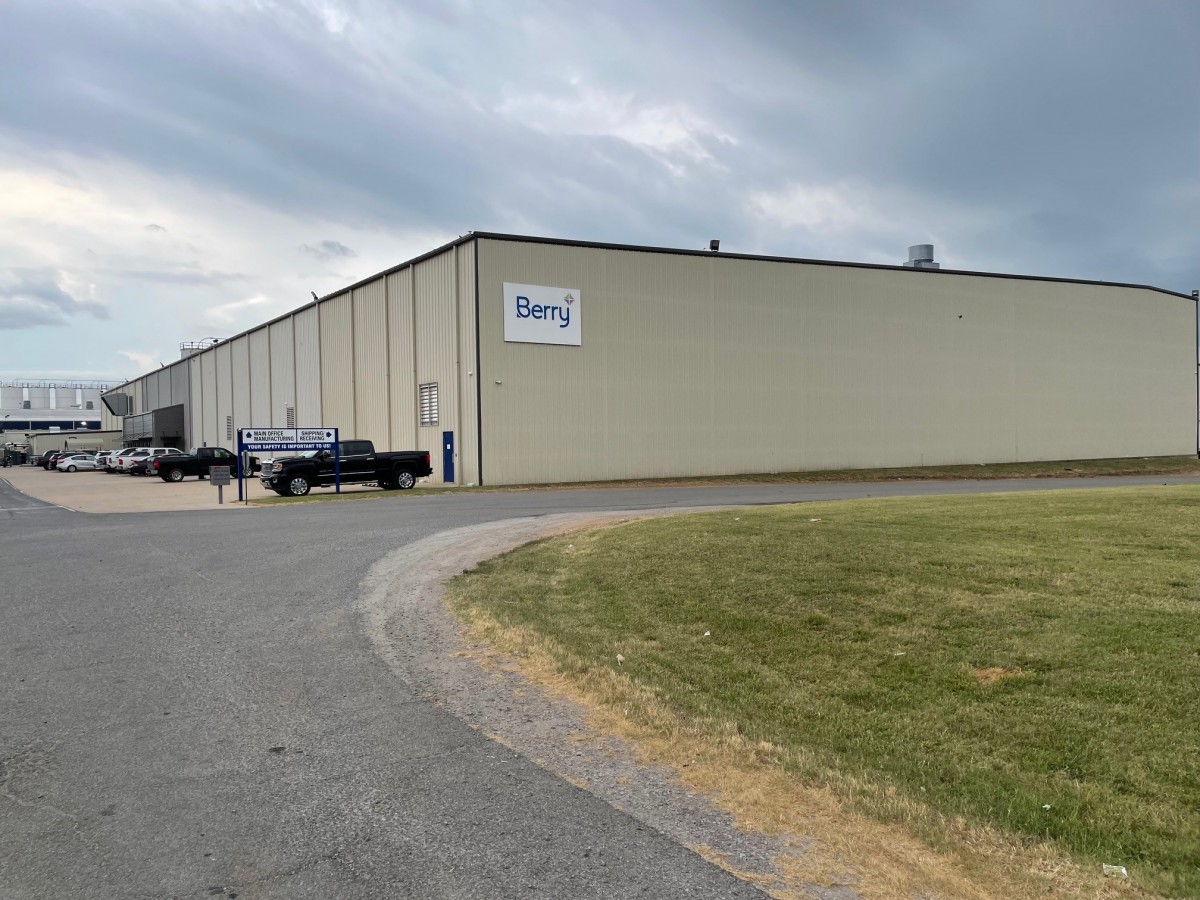 Established in 1967 in Evansville, Indiana, Berry Global, a Fortune 500 company that specializes in plastic packaging products, operates one of its largest facilities at MidAmerica Industrial Park. The MidAmerica facility, which began operation in 2007, has 260 employees and plans to expand in 2022.
As one of the largest Berry facilities, the MidAmerica site plays a key strategic role in Berry Global. The site produces over 140 million pounds of material annually. Its current focus is on three primary markets: stretch film, which is used to wrap materials, primarily pallets of manufactured material; shrink film, used to package bundles of material, such as water bottles; and agriculture, or irrigation pipes.
In July 2021, Berry added 20 million pounds of capacity with the addition of a new production line. In 2022, the company plans to expand by adding additional building space which will house four new production lines. These lines will specialize in products supporting the online shipping and parcel market.
"Seeing Berry Global grow the way they have and plan for further expansion is exactly what we like to see here at MidAmerica," said David Stewart, Chief Administrative Officer at MidAmerica. "Our team works tirelessly to help companies like Berry. We want to ensure they have the workforce they need, infrastructure readily accessible and quality of life for their employees."
Jimmy Andrews, plant manager and Berry Global said, "Working at MidAmerica has been a pleasant experience, specifically working with the MidAmerica staff. There are individuals available to assist in making our company more successful and they are willing and eager to do so. Whether it is working to find warehousing options, sharing ideas on how to improve employee retention, working with state agencies for grants and funding for job creation, or a host of other services, the MidAmerica staff brings the industrial community leaders together to move forward."
In addition to the growth Berry is experiencing, they are continuously making changes to remain a sustainable company. In 2019, Berry launched its Impact 2025 strategy, a sustainability strategy focused on minimizing its product and operation impacts and engaging employees, suppliers, customers and communities on key issues.
Berry introduced a number of new products designed for sustainability. The company is working towards 100% of its fast-moving consumer packaging to be reusable, recyclable, or compostable by 2025. They offer widely recyclable packaging, items with high levels of recycled material, and an abundance of items optimized to be lightweight.
Additionally, Berry has specific partners representing an environmental sustainability area that are critical to their success in ending plastic waste, promoting a circular economy and advocating for the power of plastics. Each partner performs a specific role relative to the company's sustainability goals. Although every partner is important, Berry believes their impact is greatest with the Alliance to End Plastic Waste, Ellen MacArthur Foundation, and Operation Clean Sweep.
As a whole, Berry operates 295 locations worldwide, including four plants in Oklahoma—Pryor, Tulsa, Oklahoma City and McAlester. The company employs more than 47,000 employees and generated $12.6 billion of pro forma net sales in fiscal year 2019.
Berry Global's history is rich in product innovation, customer focus and strategic growth. With roots as a small, hometown company, Berry has grown into a global, publicly traded, multi-billion dollar public corporation.