Company Highlight: Cherokee Nation - A MidAmerica Partner and Park Business
10/07/2020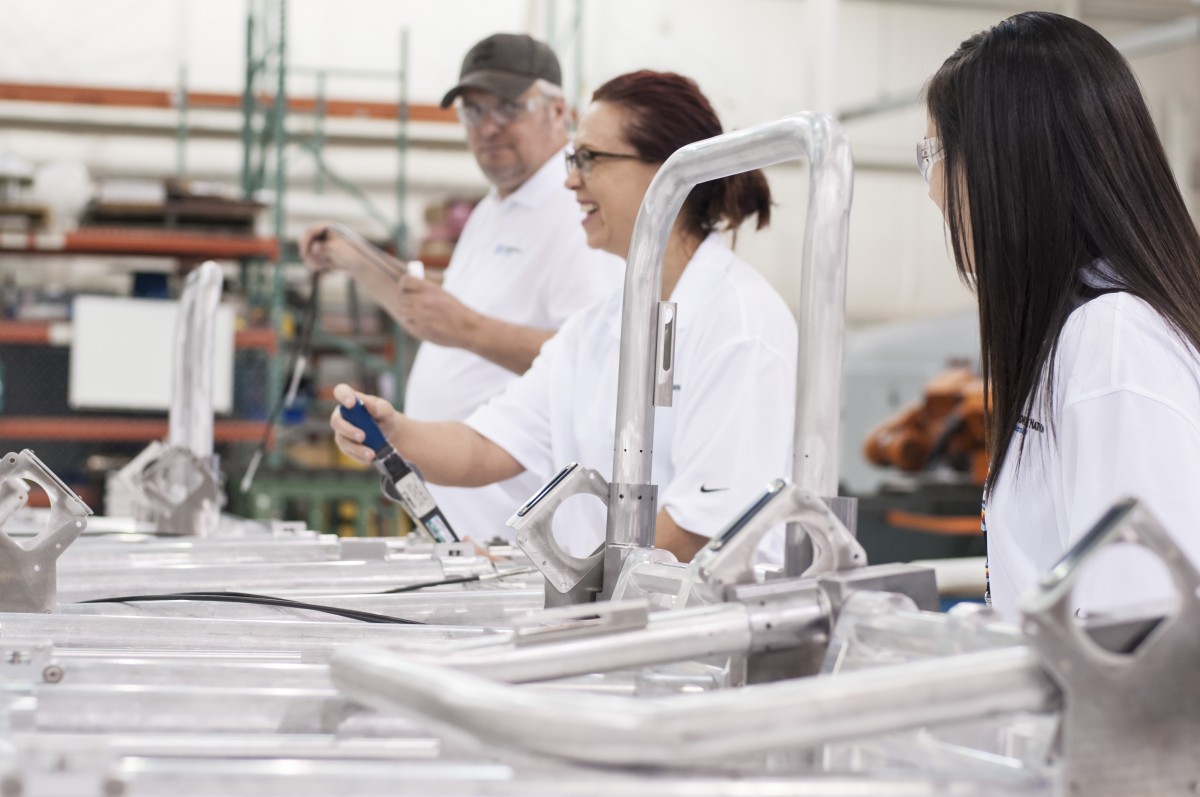 MIDAMERICA AND CHEROKEE NATION BUSINESSES— A PARTNERSHIP
Cherokee Nation is the largest tribe in the United States with more than 380,000 tribal citizens worldwide. More than 141,000 Cherokee Nation citizens reside within the 14-county tribal jurisdictional area that covers most of northeastern Oklahoma. With approximately 11,000 employees, Cherokee Nation and its subsidiaries are one of the largest employers in northeastern Oklahoma. The tribe injected nearly $2.2 billion into the Oklahoma economy in 2018.
Located within Cherokee Nation's reservation, MidAmerica Industrial Park and the tribe work together to support local businesses, create jobs, provide learning opportunities and expand business development. The partnership, which was formed in 2010, includes the tribe's Career Services office, the United States Department of Agriculture's Advanced Manufacturing Center and many other shared projects and opportunities. Cherokee Nation and MidAmerica continue to benefit Mayes County, Northeast Oklahoma and beyond.
CHEROKEE NATION AEROSPACE & DEFENSE— LOCATED IN THE PARK
Cherokee Nation Businesses not only partners with MidAmerica on multiple fronts, it also has a business within the park—Cherokee Nation Aerospace & Defense, also known as CNAD.
CNAD began operations at MidAmerica in 2010 and currently employees nearly 50 people at its Pryor location.
"Our primary focus is providing great products and services to our customers that enable them to meet their mission," said Chris Moody, president of Cherokee Nation Aerospace and Defense. "In celebrating a decade of working with MidAmerica, we're excited to look to the future and are proud to continue working together in helping both keep and create more manufacturing jobs in Oklahoma."
CNAD, a tribally-owned company and 8(a) and HubZone certified business is part of Cherokee Federal's team of engineering and manufacturing companies. The company is a contract manufacturer and integrator of electro-mechanical assemblies. This includes distribution, kitting and the manufacturing of cable and wire harness assemblies. CNAD is experienced with projects that require expertise in medium to complex integration of ground support, test, flight hardware and armament systems.
Specifically, CNAD provides precision machined parts and assemblies for Naval Air Systems Command, also known as NAVAIR. CNAD supports multiple programs for NAVAIR, including the LAU- 127 platform. The LAU-127 is part of a family of single rail missile launchers which are capable of the carriage and release of both the AIM-9 Sidewinder of AIM-120 AMRAAM missiles.
"We strive to continually provide industry-leading products and first-class service in support of the Department of Defense and the warfighter, this focus allows us to grow the local economy and create jobs for Cherokee citizens," said Moody. "Our longstanding history with MAIP continues to help us accomplish every element of our mission."
CNAD also manufactures and provides services to the Federal Aviation Administration for the Automated Weather Observing System or AWOS. These units are operated and controlled by the FAA and provide weather data to airports in the US and Canada. They generally report at 20-minute intervals including temperature, wind speed and other weather-related data.
"It's an absolute honor to have a business like Cherokee Nation Aerospace & Defense located here at MidAmerica. The work they do for our country is honorable and the impact they make in Oklahoma is irreplaceable," said David Stewart. "We are extremely fortunate to have their business and partnership."
The Cherokee Pryor site also provides distribution and logistical services of telecom products to customers such as AT&T. These products are sourced from around the world, kitted and distributed for the construction of broadband data centers.
For more than 50 years, Cherokee Federal's engineering and manufacturing service line has provided industry leading aerospace and defense services and products for commercial and government clients. Cherokee businesses provide systems sustainment and integration, manufacturing, engineering, program management and professional services to a diverse range of industries and government agencies. CNAD has successfully served many organizations within the defense aerospace industry, including the Department of Defense, Boeing, Lockheed Martin, Sikorsky and NASA, as well as the United States Army, Navy and Air Force.
Cherokee Federal is owned by Cherokee Nation Businesses, the economic engine of Cherokee Nation. One-hundred percent of the company's profits support future business investments and the well-being of the tribe's citizens through health care, education and job creation, ensuring better lives for Cherokees today and tomorrow. Cherokee Federal manages nearly 1,000 projects for more than 60 government agencies in highly skilled industries such as information technology, health, mission support and manufacturing.