HE&M Saw Remembers Founder Gerald Harris
05/03/2021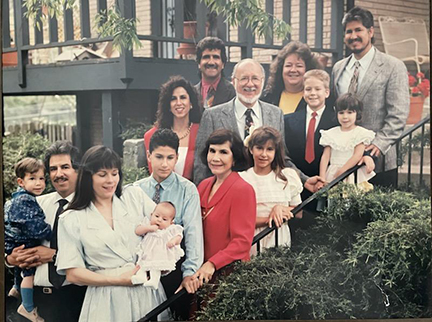 It is with heavy hearts the HE&M Saw team reported their beloved founder, Gerald R. Harris, passed away on February 2, 2021, after a brief battle with cancer. He was surrounded by family and was at peace.
Gerald started what would become Harris Engineering & Manufacturing (HE&M Saw) in his garage in Livermore, California in 1964 making feed tables for band saws. He had always held an interest for technical and engineered studies and was determined to make his own saws; in so doing he revolutionized early industrial band saws through his many patents and inventions. The Harris family moved to Pryor, Oklahoma in 1976 and began building the business into the household name for industrial band saws that they are today. Under Gerald's leadership, HE&M Saw grew from 20 to 200 employees and one to three facilities.
Gerald was born in Minneapolis, Minnesota on December 6, 1931 before moving to California in 1944. He met Francesca "Connie" Rodriguez in 1951 and was united in marriage with her in 1952. They shared 69 years of marriage where they were blessed with 3 children, grandchildren, and great-grandchildren.