MAIP COMPANY SPOTLIGHT: RAE Corporation
09/08/2022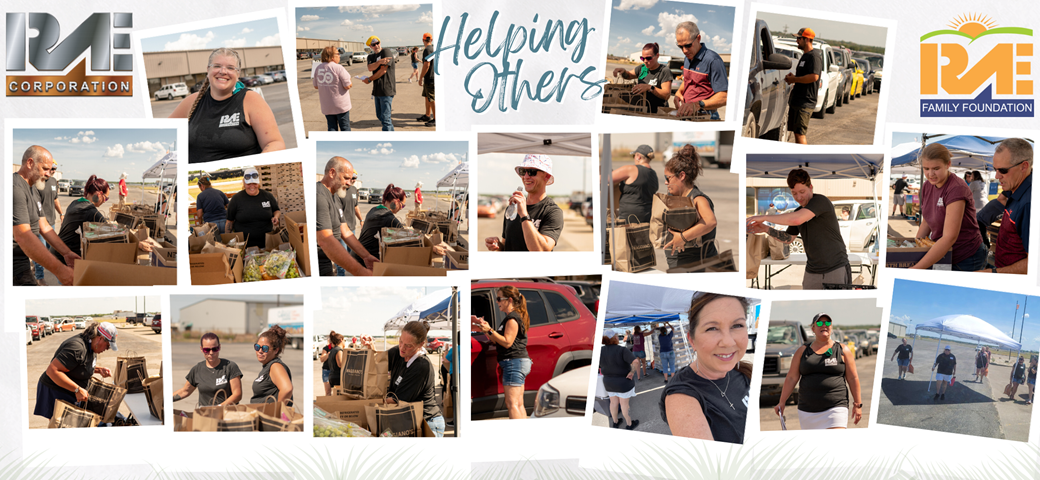 RAE Family Foundations donates 7,400 pounds of food through mobile food pantry
RAE Corporation's Family Foundation hosted the first ever mobile food pantry for the MidAmerica community earlier this year. It was the first distribution at the Park, but the second largest distribution, in terms of total people served, that the RAE Family Foundation has donated since they began the mobile food pantries last fall.
Phillip Griffith, who coordinates the mobile food pantries in eastern Oklahoma, said it was a rewarding example of RAE's core values in action.
"Besides the obvious display of helping others, we saw a tremendous effort of grit, teamwork, problem solving, sense of urgency and thinking big," said Griffith. "It was the hottest mobile food pantry yet, with temperatures reaching 105 degrees. But our volunteers persevered and served our community."
"We considered postponing the event because of the heat, but knew the importance of donating food at the end of the month. Many families receive food assistance from other resources but with food costs rising they often run out by the end of the month," said Lisa Carpenter, a member of the RAE Family Foundation committee. "Many of the people we served sat in their cars for over an hour to get the bags of food."
RAE family foundation gave away 7,400 pounds of food, serving 192 families including 258 children. Much of the food was provided by the Food Bank of Eastern Oklahoma and other Catholic Charities partners. The remaining $5,000 worth of food was purchased through the RAE Family Foundation.
"In recent years, we have wanted to help more people through our RAE Family Foundation, but it has been hard to decide the best way to do that. We want to see people in our community get more out of life, get better in life. People need to fulfill their basic needs like food and shelter in order to do that, so we decided to focus on that," said Eric Swank, president & CEO of RAE Corporation. "Our vision is to 'Make Great Happen' and the mobile food pantry was a great start to doing that in our community."