MidAmerica: A Historical Perspective
10/07/2020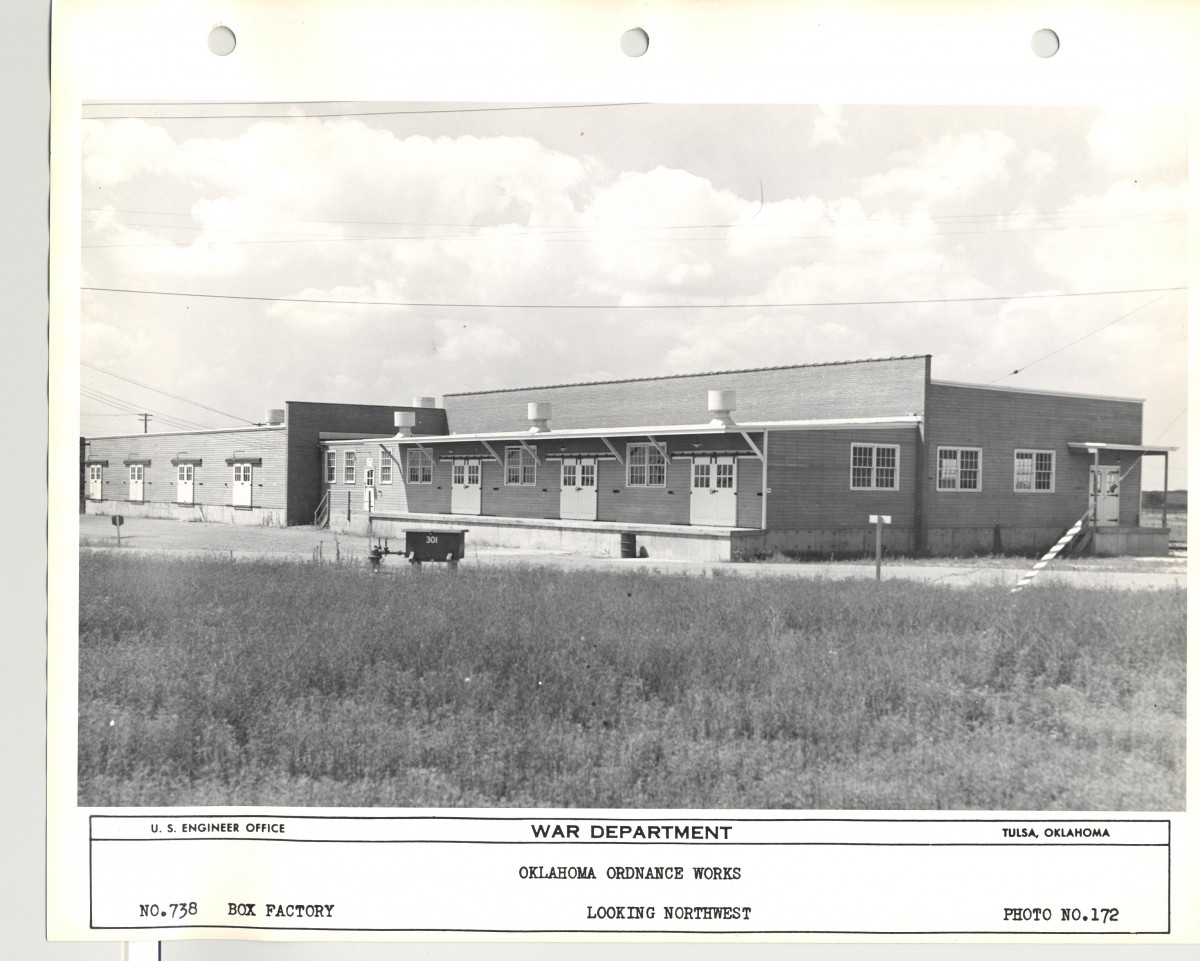 Guest Column by Larry Williams
Almost 80 years ago, before most readers of this column were even born, the U.S. Government began a process of acquiring some 16,000 acres of land between the towns of Pryor Creek and Chouteau.
Upon that land, seemingly overnight, a massive facility sprang up that supplied materials to aid our country's defense of freedom during World War II.
The facility was called The Oklahoma Ordnance Works.
During the most intense time of construction and production, some 10,000 employees worked jobs within the confines of what was simply called, "The Powder Plant."
What's interesting about this, is the U.S. Census Bureau records indicates Pryor's population in 1940 was 2,501—which means Pryor's population grew more than 7,000 people.
Historians have recorded that any structure with a roof was used as housing—barns, tool sheds, chicken houses—it made no difference. If it was capable of keeping rain and snow out, and blocking the sun, it was inhabited by a solitary worker or maybe a family of seven.
Tent communities sprang up. Land was developed into platted subdivisions with some lots as narrow as 25 feet wide to accommodate small houses, tents and pull-behind trailers.
Everybody who wanted to work had a job. The area thrived in an economy driven by strife, struggle and necessity.
A quick side note: In 1942, a corner lot, in the Pryor addition now known as "The Bricks," complete with a two-bedroom brick bungalow, one car garage and a Frigidaire refrigerator, sold for $4,200.

20 YEARS LATER
Thankfully, the war had ended and the former bustling black powder munitions facility had been mothballed, with decommissioning of the complex taking place under the War Assets Administration.
A series of calculated decisions by local, state and federal officials led to negotiations to form a state beneficiary trust to purchase the property for $1.7 million. On December 30, 1960, Oklahoma Ordnance Works Authority was born.
The fledgling Mid-America Industrial District, as it was then called, got off to a slow start. Scrap steel and copper had to be sold to make the first payroll and it was two years before the first industrial employer came to MidAmerica—Utah Tool Company, later known as Pryor Automatic Tool. Today, QMI, Inc., a manufacturer of precision machined parts, works out of the same building Utah Tool occupied in 1962.
In Mid-America Industrial District's first 10 years of existence, it attracted fourteen more companies.
Today, more than 80 companies call MidAmerica home. Those companies provide well-paying employment opportunities to more than 4,000 residents of our great state.
We thrive in an economy driven by and deeply rooted in promise, prosperity and boundless possibility.
Re-branding changed Mid-America Industrial District to MidAmerica Industrial Park in the early 1980s. The mission though remained unchanged: attract industrial investment, create jobs, grow the community and improve the quality of life in Northeast Oklahoma.
Vision created MidAmerica almost 60 years ago. Vision propelled this Authority forward in the early years of its infancy when the going was slow and tough, and vision has kept MidAmerica on a clearly defined path toward reaching its full potential.
There is a picture on the walls of our offices at MidAmerica that says, "Vision is not seeing things as they are, but as they will be." That's why MidAmerica is thriving today. We continuously look to the future.
At the 10th anniversary celebration of the founding of the OOWA, Russell Hunt, the Authority's first chairman of the board and a board member for more than 20 years, ended his address to a crowd of federal, state and local dignitaries and Mayes County residents, with this simple statement and prediction:
"We have come a long way, but you haven't seen anything yet."
To end, I'd like to share a personal note about my experience at MidAmerica. Even though I was not born or raised up in Mayes County, being a transplant from Southeastern Oklahoma, I have called Pryor home for more than four decades. I can proudly say that Pryor Creek and MidAmerica DNA courses through my veins. Reflecting back on those 40 years, I can honestly declare that I have never been more encouraged and excited about our community's future and future of MidAmerica Industrial Park, than I am today.