MidAmerica and the Grand River Dam Authority
06/12/2020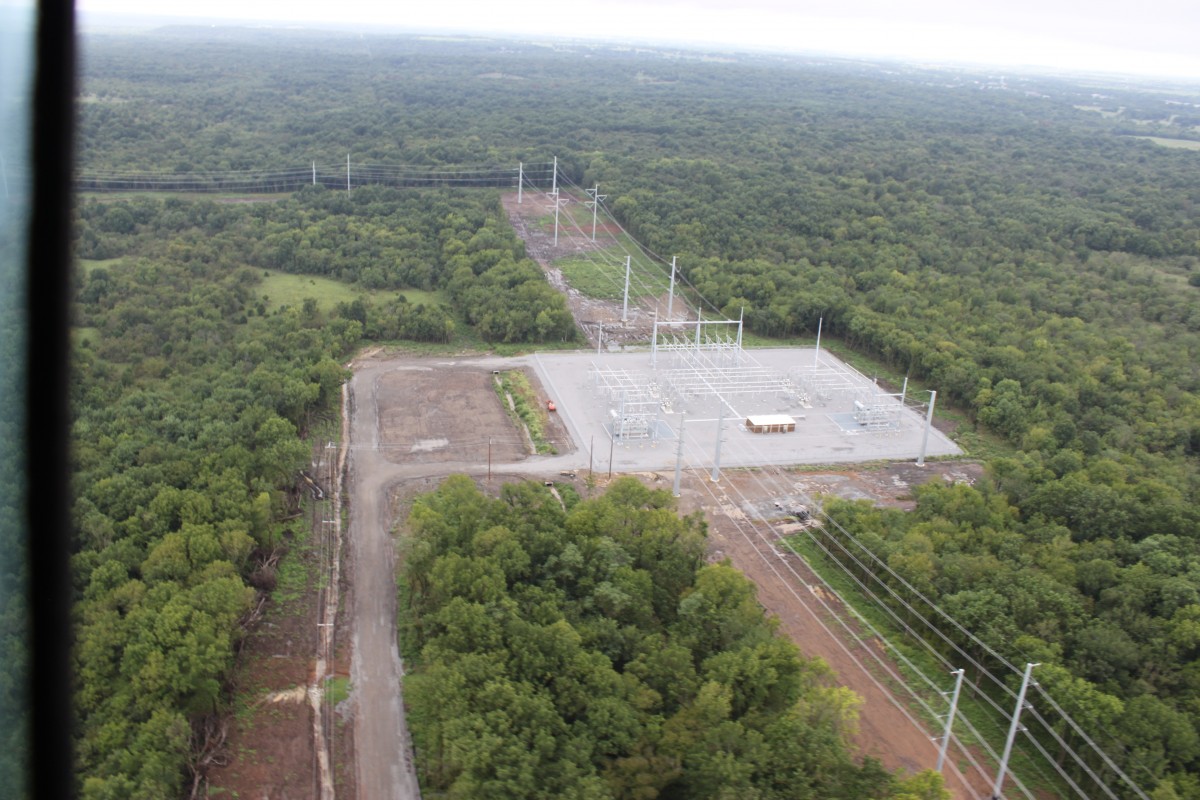 "I've worked at facilities all around the country, but this is the only facility I've worked where we have never lost power."
This statement was made by a MidAmerica Industrial Park business and GRDA customer, who was a participant during the annual meeting between Grand River Dam Authority and its industrial customers earlier this year. He was referring to the reliable reputation of GRDA's power.
Created in 1935, Grand River Dam Authority is Oklahoma's state-owned electric utility which is fully funded by revenues from electric and water sales instead of taxes. Each day GRDA strives to be an "Oklahoma agency of excellence" by focusing on the five E's: electricity, economic development, environmental stewardship, employees and efficiency.
Since the very beginnings of the 9,000 -acre MidAmerica Industrial Park in 1960, GRDA has been a powerful partner to the many industries that call the park home by providing reliable, competitively priced electricity. In fact, GRDA actually provided power to the Oklahoma Ordnance Works facility, on the same site, 18 years before MAIP's creation.
In all, MidAmerica's 80 resident-industries employ approximately 4,000 people while serving as an important economic engine for Oklahoma. As those employees work to produce everything from paper to ductile iron, GRDA electricity powers their operations.
It's an engine that is powered by abundant, reliable GRDA electricity, much of which is produced on the southern edge of MidAmerica, at the Grand River Energy Center (GREC). In fact, the existence of low-cost GRDA power and water were key factors in the creation of MidAmerica in 1960. Since that time both partners, GRDA and MidAmerica – have expanded and developed to become primary components of a greater engine that helps move the state's economy forward.
However, producing power is just one part of GRDA's MidAmerica story. Responding to customer needs in a timely manner is just as important. For large industrial customers that operate around-the-clock, minimizing downtime is critical to their success. GRDA responds to this with an electric line maintenance crew that is stationed adjacent to MidAmerica. This greatly reduces response time and, in turn, helps minimize downtime.
Some of GRDA's key MAIP customers include: American Castings, LLC, Google, National Gypsum, Orchids Paper Products, Pryor Chemical Co., and Solae, LLC. In fact, GRDA provides power for every business at MidAmerica.
GRDA generates additional assets as well, such as: 254 MW of run-of-river hydroelectric generation, 260 MW of pumped-storage hydroelectric generation, 457 winter/429 summer MW of gas generation and 248 MW of wind generation. This diverse generation portfolio helps keep rates low and reliability high.
Recently, GRDA's efforts have been recognized for its support of workforce development by the MidAmerica Industrial Park. Last October, GRDA was presented with the "Champions in Workforce Development" Award during the Manufacturing Day luncheon at the Rogers State University (RSU) Pryor campus. The award follows GRDA's ongoing partnerships with MidAmerica and others, to provide the resources and training needed to promote future successes in manufacturing and industrial careers in MidAmerica and across Oklahoma.
"We have commitment to work with MidAmerica and our industrial customers in the park to help develop these training programs, some in very technical areas," said GRDA President and Chief Executive Officer Dan Sullivan. "This also benefits us as it provides a pipeline for our future workforces as well."
"Since 1960, GRDA has been a powerful partner to the many industries that call MidAmerica home, "said David Stewart, CAO for MAIP. "As an important hub of Oklahoma industry, MAIP is home to over 80 companies and employs thousands of Oklahomans. As those employees work to produce everything from paper to ductile iron, GRDA electricity powers the operations. It's a wonderful partnership that drives our state's economy."
Producing and supplying electricity to Oklahoma industries in the nation's largest rural industrial park is a commitment that helps improve the economy and the quality of life for everyone who lives, works and plays in Oklahoma. GRDA and MidAmerica fulfill an important economic development mission for our state.