MidAmerica hosts third annual STEM Showcase at Mayes County Fairgrounds
06/15/2023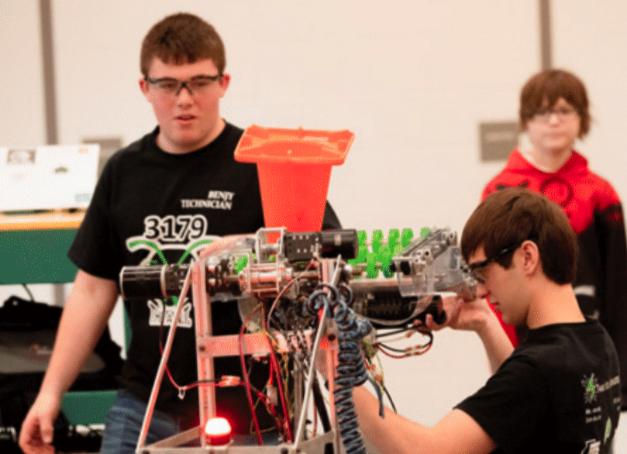 MidAmerica hosted its 3rd Annual STEM Showcase at the Mayes County Fairgrounds on March 28, 2023. More than 750 fifth-grade students and educators from Mayes, Wagoner, Delaware, and Craig counties attended a day of fun STEM learning through various hands-on activities.
Students had the opportunity, fly drones with help from the RSU AeroCats drone team; design, build and shoot air rockets provided by Pitsco Education; and see robots in action thanks to the Adair FIRST Robotics Team.
Students also had the chance to interact with MidAmerica school STEM lab students, who demonstrated their year-long projects. One of the highlights was the trebuchet, built by Inola High School students, which could throw a baseball over 100 yards.
"The MidAmerica STEM Showcase is one of my favorite events of the year," said MidAmerica Workforce Development Coordinator Brittany Greer. "I love to see the excitement and learning that takes place as the students complete the different activities and have the chance to interact with our companies who provide hands-on activities that replicate their products and concepts. A special thanks to IFF, RAE Corporation and GRDA who took the time to participate and engage with students and educators."
Emma Landeros, a Pryor graduate and Channel Two's very own delivered an interactive session on weather awareness in Oklahoma, adding to the day's educational value.
The MidAmerica STEM Showcase is an exceptional event, allowing students to experience STEM learning in a fun and interactive way," said the Director of the Pryor Innovation Center David Day. "The enthusiasm and learning that take place during the event are truly remarkable, making it one of the most anticipated events of the year."