MidAmerica Industrial Park and Rogers State University partner to develop associate degree program
12/14/2022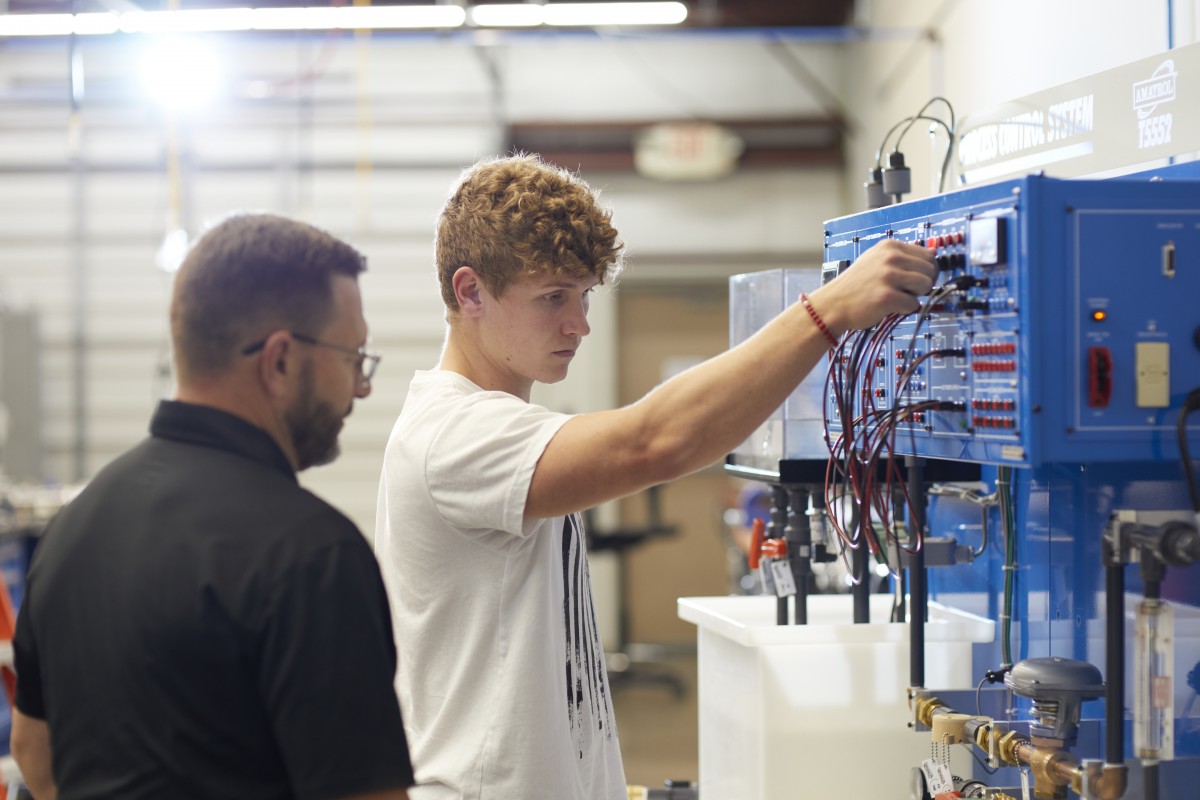 MidAmerica Industrial Park and Rogers State University have partnered to develop an associate degree program in Process Technology and Automation. The technology studies program, which launches this spring, allows students to earn an Associate of Applied Science degree and includes micro-credentials allowing students to become skilled in specific technologies related to operations and instrumentation controls.
"We are proud to partner with Rogers State University to support the educational needs of our region. The technology studies program focuses on the high-level technical skills needed by our employers here at MidAmerica," said Scott Fry, director of workforce development at MidAmerica Industrial Park. "Our company base is 65% manufacturing and more than half are process-related companies. This makes this program extremely relevant to career opportunities in the area and allows students to be highly qualified and sought after immediately upon graduation."
The program is led by Tony Back who recently completed a 32-year career with Grand River Dam Authority. Back brings a wealth of relevant knowledge to the program and can assist connecting students to the resources they need to be successful. Back said, "I'm thrilled to have the opportunity to assist students in becoming career-ready or prepare for a career change, as well as help HR departments identify highly qualified employees."
The Process Technology and Automation program is designed as a hybrid model with convenience and flexibility in mind. The structure allows working adults and traditional or non-traditional students online options for the coursework and easy accessibility to MidAmerica's recently developed lab for the necessary hands-on learning components. More than $600,000 has been invested in the Lab, located in MidAmerica's Center of Excellence, which includes the latest process related technology and equipment that replicates what is used in industry. Further strengthening the program, MidAmerica has several partnerships with vendors who support local companies through sales and service.
"The Process Technology and Automation degree provides a unique opportunity for individuals to acquire valuable credentials while at the same time prepare for career readiness in an applied learning environment. It is a cost-effective option for students to quickly launch a career. The value of this program cannot be understated," said Curtis Sparing, department head and assistant professor at Rogers State University. "There is a shortage of skilled workers in the US which has led to a great demand for technicians. The Department of Labor reports employment needs requiring education and training beyond high school but less than a bachelor's degree is a significant part of overall economic growth.
Additionally, the shortage of skilled workers has led to an increase in pay scales. An entry level technician can earn as much as $60,000 per year, while a seasoned technician can demand over six figures. However, while these careers can be lucrative, it can be difficult to recruit young people to consider them because they are non-traditional in nature and many do not understand what the jobs entail.