MidAmerica Industrial Park flexes manufacturing might with retail, residential expansion
01/31/2021
Source: Tulsa World - Author: Rhett Morgan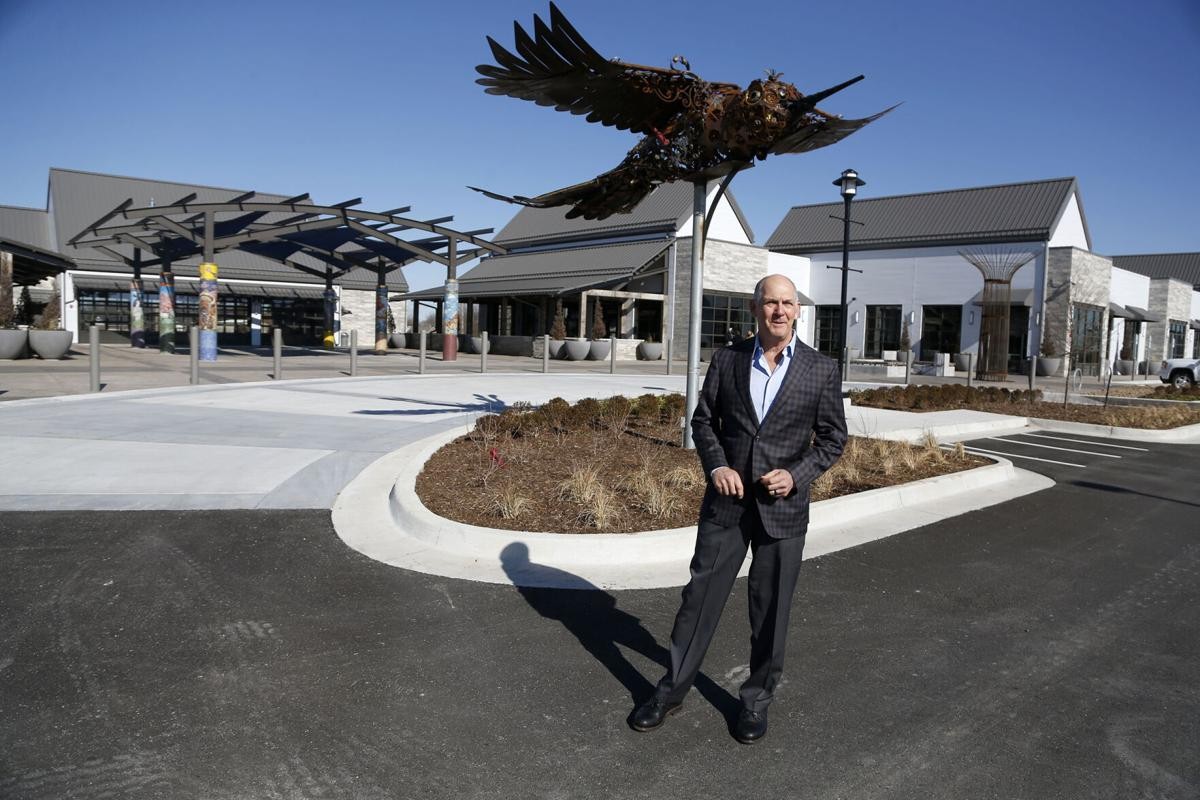 PRYOR — With face-to-face interaction largely suspended by COVID-19, MidAmerica Industrial Park needed to new way to attract tenants.
So, it ditched its on-road marketing efforts and took to the digital highway.
Now just weeks into its launch, the online strategy produced by Tulsa-based advertising agency Gitwit accentuates MAIP's many positives, including on-site water and wastewater treatment plants and custom Grand River Dam Authority-provided electricity. It also highlights the park's absence of red tape courtesy of Dave Stewart, who calls the shots via his lifetime appointment as chief administrative officer.
As promoted in the campaign, which touts MidAmerica as the "land of the one-day permitting," the new favorite four-letter word of companies is "D-a-v-e" and his favorite three-letter word is "y-e-s."
"The idea is that I make the decision," Stewart said of the 9,000-acre campus, the eighth's largest industrial park in the world. "And we just get it done.
"The hope is that we get attention. We wanted to be unique at a time when everybody was at home and not able to market. We were positioned to be able to get this out and get people to talk to us."
Besides showcasing ease and speed to market, the message also shortens MAIP to a hipper "Mid-A" as a way to reach youth.
"It has a fresher look," said Sherry Alexander, the park's director of business development. "It's going to make them think differently, hopefully, about jobs and working and staying here at the park."
Poised for growth
Home to about 80 companies and 4,200 employees, MAIP has seen no permanent closures because of the coronavirus, Stewart said.
"We have a pretty diverse group of businesses here," he said."We fared well. Our companies were able to be successful and accommodate any issues that came up.
"… It really made me feel good our ability to produce base product at a time where we saw restaurants closing. The shift in industry across the U.S. didn't affect us because we're not in entertainment, food, events."
Despite the public health crisis, MAIP had more than 800 cyclists participate in a race at its new USA BMX track in June, and it is continuing work on The District, a 162-acre retail and residential development.
Two tenants already been secured in the 32,000-square-foot retail portion of the project: Red Crown Credit Union and Fat Toad Brewing Company. Dirt work has started on a 300-unit multifamily community that is set to be completed in a year. On the heels of that project will be the erection of 160 single-family residences.
In early 2020, MAIP celebrated the opening of a 25,000-square-foot Center of Excellence, which is dedicated to technology, training and career opportunities. The park also is finishing up a $6 million, 100,000-square-foot spec building, the fourth such structure that has gone up for potential tenants.
All told, MAIP's annual economic impact to the community translates to $1.4 billion.
"Speed to market still remains our competitive advantage, as well as our ability to have in-house knowledge and options about build-to-suit, financing, water, waste — all of those things we control," Stewart said. "That really is a one-stop idea."
Origins and future
MAIP started as a U.S. government site that developed black powder during World War II. That plant shut down in 1945, and 15 years later, a public trust called the Oklahoma Ordnance Works Authority (OOWA) was formed to spur economic growth and create jobs.
Operator of MAIP, OOWA derives its revenues from the operation of a water plant, waste treatment plant, the sale or lease of authority properties, interest earned on investment holdings and, at certain times, loans made to industrial park tenants.
Its infrastructure assets make the park attractive to a lot of companies, including those that specialize in manufacturing, information technology and energy.
But its anchor business remains Google.
In June 2019, the California-based internet services firm announced a $600 million expansion of its data center at MAIP pushing to $3 billion its total investment in Mayes County. Google's campus in Oklahoma employs more than 500 and is the company's second largest in the world, trailing only the one in Iowa.
"All indications are they are happy and they are pleased with MidAmerica, as communicated by the president and CEO (Sundar Pichai) when he came in and said this was a great place to be," Stewart said "Our goal is to help them grow. And we've done that. It is evidenced by their continued efforts to expand."
A benefactor of that growth is Pryor Public Schools.
A few years before Google built its first data center in 2011, the total assessed property value inside the boundaries of the school district was less than $100 million. Now, that net valuation is $734,562,487, according to Mayes County Assessor Lisa Melchior, allowing Pryor to be one of the few Oklahoma districts not dependent on state aid.
"I've been here eight years," Stewart said. "We've done a lot to get the park ready to sell before we spend a ton of money trying to market it. We've purposely got our house in order, if you will, doing all the things that site selectors now believe is part of their decision-making process."
Article by Rhett Morgan, Tulsa World