MidAmerica Industrial Park launches STEM fishing program
06/15/2023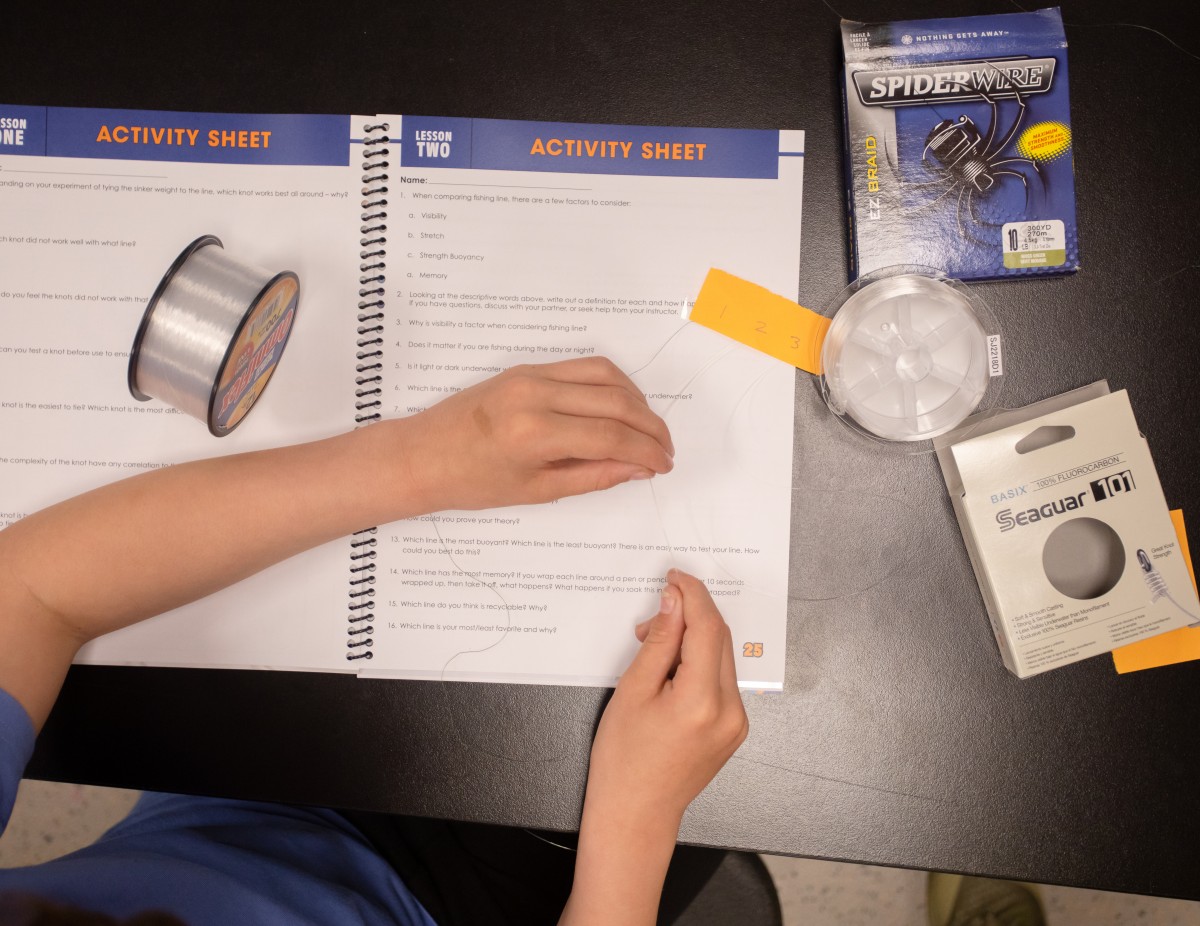 Twelve fifth-graders participate in pilot program
Located in Eastern Oklahoma and in the foothills of the Ozark mountains, MidAmerica boasts a variety of outdoor activities for its residents. Hunting, fishing, biking, and watersports are just a few of the popular pastimes in the area. With over 2,500 miles of shoreline from Grand Lake, Hudson Lake and the Grand River, fishing stands out as a favored activity that has been passed down from generation to generation.
The MidAmerica STEM Alliance has always sought opportunities to engage with local youth and utilize STEM programs to provide applied learning opportunities. In 2022, the Park commissioned Mike Duvarney to develop a curriculum focused on fishing, which was recently completed. The curriculum was tested through a pilot program at Pryor Schools' after-school program, where twelve fifth-grade students participated in a six-week program to learn various aspects of fishing, including pole design, line types, knot tying, lure making and bait casting, among others.
Under the guidance of Tate Baumert, a Pryor graduate and current member of the RSU Fishing Team, the students completed a range of projects and tasks aimed at enhancing their fishing knowledge and skills while incorporating STEAM concepts. Additionally, the students participated in GRDA's first annual Trash Art competition, which challenged them to create art using only trash collected from area waterways.
"Fishing is a great sport for kids to learn. It teaches patience, perseverance and a love for nature that they can enjoy life-long," said Baumert.
"It was an indescribable feeling to see the excitement these kids had for learning as they explored the world of fishing for the first time," Duvarney remarked. "We've been working on this program for the past year, not knowing how it would be received. I have to give credit to Tate for raising the bar and redefining what this program could achieve."
The program culminated in a three-day fishing event at Whitaker Park in Pryor, made possible by Westside Freewill Baptist Church. The church's generous donation allowed each student to purchase a fishing pole and tackle, making the event especially special.
"This initial pilot program was a tremendous success," said Scott Fry, director of workforce development at MidAmerica. "The students were enthusiastic and engaged throughout the program, and Tate Baumert and the Pryor School staff provided excellent leadership. We plan to expand the program in the future with the collaboration of GRDA, Cherokee Nation, and our school district partners."
Overall, the MidAmerica STEM Alliance's fishing program demonstrates how STEM programs can be utilized to provide engaging and educational opportunities for area youth while preserving and promoting the region's cultural traditions.