MidAmerica Industrial Park selected as production site for new auto manufacturer Canoo
02/11/2022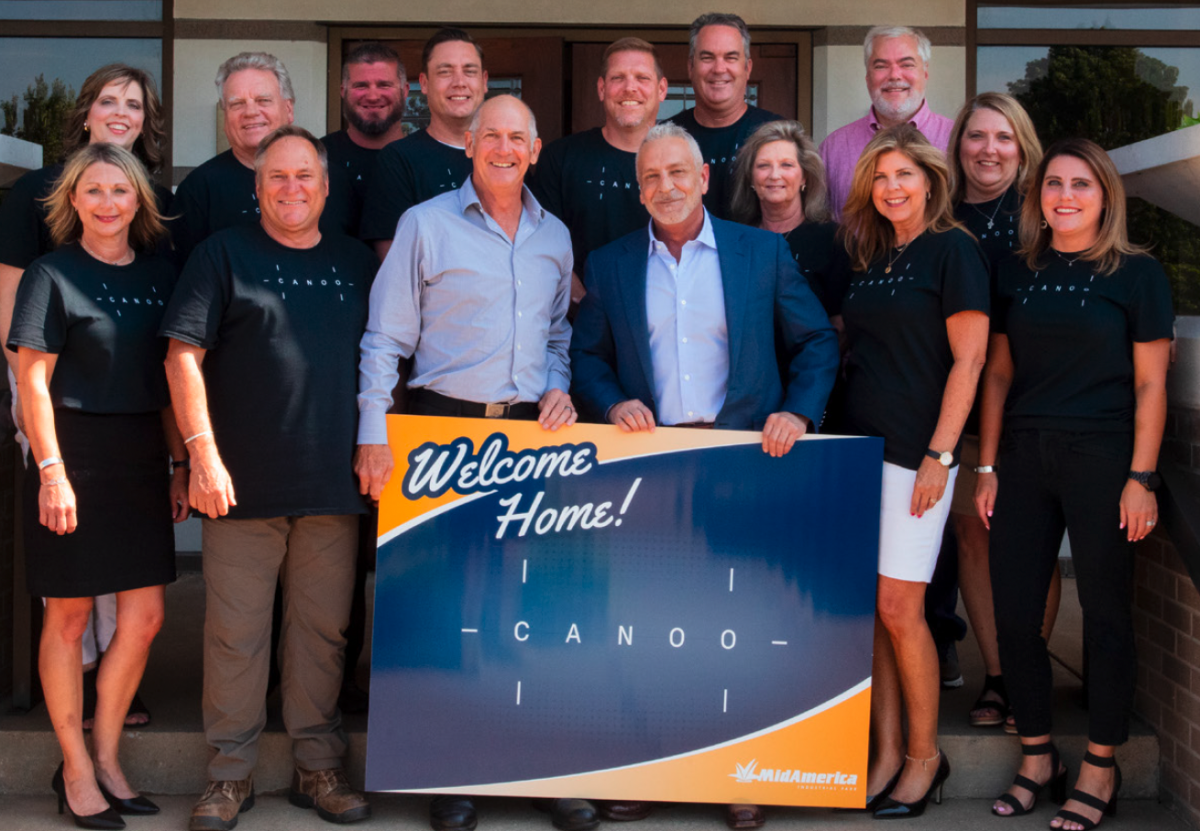 MidAmerica recently announced its newest mega-employer, Canoo, Inc. (NASDAQ: GOEV), a company manufacturing innovative electric vehicles (EVs). Canoo's 400-acre campus will include a full commercialization facility with a paint and body shop and general assembly plant. The campus will also include a low-volume industrialization facility. It will be a significant investment into Oklahoma and will generate more than 2,000 high paying jobs. Canoo's mega microfactory is targeted to open in 2023.
"At MidAmerica Industrial Park, we have been preparing for our next mega-employer for more than 10 years. We have made significant capital investments in building new infrastructure, expanding shovel-ready sites, and strengthening workforce training, recruitment and retention," said MidAmerica CEO David Stewart, "As the largest industrial park in the Central United States, with abundant renewable resources in power and water, Canoo's selection of MidAmerica as the site for its inaugural production facility is testament to our competitiveness for new jobs."
Canoo's site at MidAmerica Industrial Park is 400 acres of contiguous land and includes a manufacturing facility, technology innovation hub, customer support and financing center, industrialization facility and vocational training center. The initial buildout begins in 2021 and becomes operational within 12 to 13 months with the completed facility expected by 2024.
In preparation for the Canoo construction and opening, MidAmerica Industrial Park will build a new entrance to the park from State Hwy 412B for access to the Canoo campus. Additional infrastructure investment includes providing water and waste treatment to the site while on-site power partner, Grand River Dam Authority, builds the energy transmission.
"Speed-to-market is a key ingredient to MidAmerica's competitive advantage. As a public trust, we have the ability to make decisions and quickly move a site from shovel ready to operational without the traditional construction delays experienced in other cities and states," Stewart said. "The State of Oklahoma is growing in its reputation as a pro-business economy with competitive incentive programs and a low cost of doing business," Stewart said. "Together, we are actively and aggressively recruiting major employers and manufacturers to start-up, expand or relocate here."
MidAmerica Industrial Park is within 300 miles of 10 major metropolitan cities and has a next-day service capability to 23% of the U.S. population. Its transportation distribution and logistics boasts access to four interstates, on-site Union Pacific rail and switchyard, the nation's most inland water port, and two international airports. Situated on 9,000 acres in Northeast Oklahoma, MidAmerica is the eighth largest industrial park in the world. As an on-site partner, the GRDA supplies 1,900 MW of reliable power from a portfolio of renewable and traditional energy sources.
"Canoo's investment in northeast Oklahoma shows how regional collaboration drives industry growth, innovation and transformational results," said Mike Neal, president and CEO of the Tulsa Regional Chamber. "Canoo's presence in the Tulsa region positions us for long-term growth in emerging industries and technologies, and the creation of 2,000 jobs is a testament to our highly skilled workforce. We applaud Dave Stewart and his team at MidAmerica Industrial Park for their leadership on this project, the numerous local and state partners who collaborated on this opportunity, and the investors in the Tulsa's Future regional economic development plan who helped bring this project to fruition."
MidAmerica's management team will directly support Canoo's workforce development and recruitment efforts through its program, MidAmerica Delivers, a comprehensive strategy which serves as the best practices model for the State of Oklahoma. MidAmerica has invested more than $15 million in its education and workforce training programs. Its on-site workforce partners include the Cherokee Nation, Rogers State University and Northeast Tech. The MidAmerica Center of Excellence serves as a one-stop career center and provides direction to applicants on training resources to achieve the skills needed for available jobs at MidAmerica employers. Additionally, MidAmerica built top-tier STEM education labs in 18 schools throughout Northeast Oklahoma to proactively recruit students to consider STEM-related jobs at MidAmerica.
"Our professional management team continues to innovate in programming that attracted an innovative company, such as Canoo," Stewart said. "Their selection of MidAmerica as a launching site means we will effectively become a partner focused daily on how to fast-track construction and attract the skilled labor they need to be successful as Canoo continues its growth trajectory."