MidAmerica partners with i2E to launch innovative pilot program fostering entrepreneurial education
09/12/2023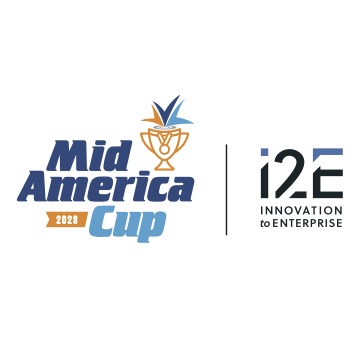 MidAmerica, in collaboration with i2E (Innovation to Enterprise), is set to launch an innovative pilot program known as the MidAmerica Cup business plan competition this fall. The initiative is tailored for local school districts engaged with MidAmerica's Secondary STEM partners, with the primary aim of providing high school students with a competitive platform to explore entrepreneurship in a fun and engaging environment.
The MidAmerica Cup business plan competition is designed to expand students' understanding of entrepreneurship and innovation while fostering collaboration with businesses at MidAmerica. It not only creates a talent pipeline but also facilitates valuable connections between students and established companies within the Park.
"Our hope is that the MidAmerica Cup stands as an example of collaboration, innovation and skill development," said Scott Fry, MidAmerica's director of workforce development. "With a clear focus on nurturing entrepreneurial thinking and fostering connections between students and industry, we believe this program will contribute significantly to the advancement of both local and regional workforce."
"The MidAmerica Cup program serves as a showcase of MidAmerica's proactive involvement in shaping the workforce of the future," said Dr. Jenny Peters, Pryor High School STEM Instructor. "It underlines their dedication to our students and their success. This program functions as a testament to the Park's commitment to workforce development and fostering innovation through the next generation of leaders."
The MidAmerica Cup draws inspiration from the Love's Entrepreneur's Cup, Oklahoma's only statewide collegiate business plan competition managed by i2E for the last 20 years. To date, the Love's Entrepreneur's Cup competition has seen participation from 2,700 college students representing 36 college campuses across Oklahoma and has generated more than 820 innovative ideas.
"We are thrilled to collaborate with MidAmerica on the launch of the MidAmerica Cup," Rex Smitherman, i2E president said. This initiative aligns perfectly with our mission to help develop Oklahoma's next generation of entrepreneurs. By providing high school students with a platform to explore their entrepreneurial potential, we hope to ignite a spark of creativity that will drive future innovation and economic growth in the region and our state."