MidAmerica Partners with Pryor Schools to Launch Esports Program
05/03/2021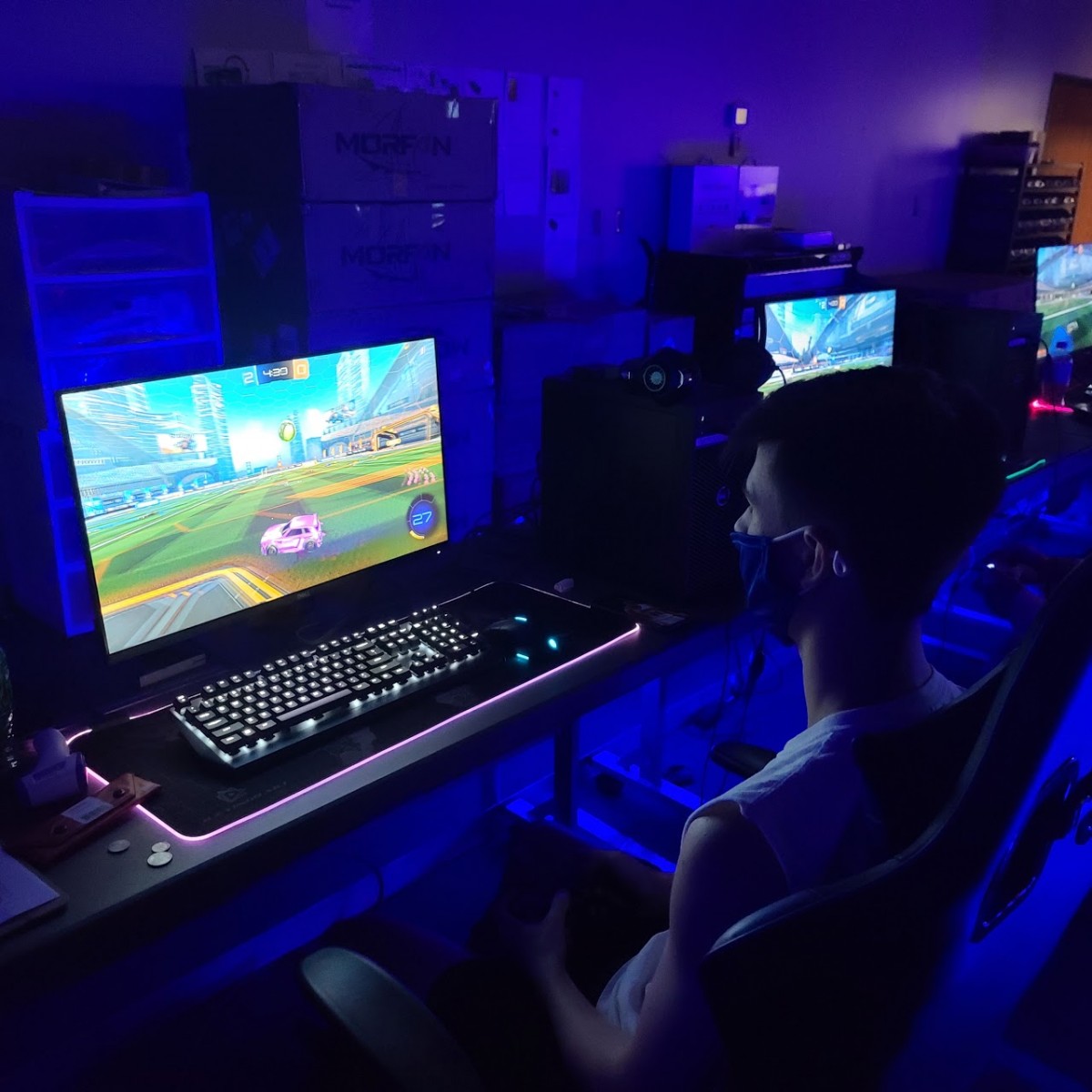 Once a week, a group of Pryor students meet up after school to practice. Their sport? Competitive video gaming, known worldwide as Esports.
Esports have gained enormous popularity in recent years and tournaments are aired regularly on ESPN. Last spring and summer, when the covid-19 pandemic put a screeching halt to the seasons of traditional sports, such as basketball, baseball and soccer, the sport gained even more traction.
In 2012, the sport's most lucrative tournament was called "The International" and offered a grand prize of $1 million to the winning team, and an overall prize pool of $1.6 million. By 2019, the grand prize had increased to nearly $16 million, with the overall purse more than $34 million. The largest overall prize in golf in 2019 was $12.5 million at the 2019 Players Championship.
Moreover, The League of Legends World Championship in 2019 was a record-breaking esports event, boasting over 100 million viewers—most tuned in via streaming services like Twitch and YouTube. In comparison, the Super Bowl that same year had 100.7 million viewers across the NFL's digital properties and CBS.
Now that the interest in esports worldwide has hit Northeast Oklahoma, MidAmerica and Pryor Schools have partnered to launch a North American Scholastic Esports Federation (NASEF) affiliate program.
Overseen by Pryor High School teacher Wesley Scott, the idea to start a team began in the Spring of 2020 and the program officially began in August, a couple of weeks after the start of school.
The benefit of joining an esports league, Scott said, is that NASEF does not charge schools to join their network and place emphasis on academics, which was instrumental in starting the program within the school district. Additionally, MidAmerica agreed to host the equipment at their Center of Excellence and Pryor Schools provided the infrastructure to make it happen.
There has been an incredible response from the students at Pryor Schools. 46 students showed up the first night, with 20-25 attending practice on a regular basis. Pryor High School fielded three teams in its first season, and all three made the playoffs for the Central Time Division. The Overwatch team placed 2nd overall.
Practices are held in the evenings throughout the week with different sports meetings on different nights. The practices generally center around games for upcoming tournaments and leagues. However, the gaming center is open to all students who wish to get in extra practice but subject to the availability of equipment.
Well beyond refining hand-eye coordination skills, Scott said the benefits of esports are that students, like in traditional sports, must work as a team in order to be successful. It also allows students to socialize and bond with each other, which has proved even more important during the pandemic.
"The ideal model is to get these kids in the same room, and working together on the communication skills and being coached on how to be better team members," Scott said.
Along with the obvious gaming aspect, Scott is hoping to capture the student's interest in esports and channel that into other manufacturing and technical related programs and activities.
"Our primary mission is to acquire knowledge, apply that knowledge to develop something tangible, and derive satisfaction from the creation of something meaningful," said Scott.
Many manufacturers recognize that in addition to technical skills, there is a growing need for soft skills. Skills such as teamwork, leadership, communication, collaboration, and problem-solving are playing an ever-important role in many careers. Esports emphasizes these skills in a fun, competitive way by merging students' love of video games and structured team building. With this interest-driven approach, esports is a great way to help students develop these skills.
The next steps for the program are to develop a program structure and recruitment strategies, with the overarching goal being for the program to be a student-led organization. The students would create a program charter, set rules and policies, and engage in community events designed to spread awareness of STEM and the legitimacy of esports. Recruitment includes expanding an already existing esports afterschool program with middle school students and expanding to community events such as youth summer camps.