MidAmerica Team Member Highlight: Jason Stutzman
02/11/2022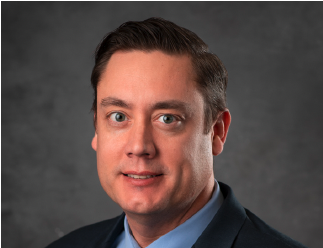 Jason Stutzman
Executive Director
One of Jason's favorite parts about working at MidAmerica is his opportunity to do a variety of jobs. No two days are the same, making it fun to go to work every day.
"We have a great administration and operation team here at MidAmerica," said Jason. "I enjoy working with the MidAmerica staff and all the businesses located here in the Park. And the growth we're experiencing makes it that much more exciting!"
Jason has spent the greater part of his professional career at MidAmerica having been there for nearly 20 years. He started as the Pretreatment Coordinator, then promoted to the Environmental Director where he held that role for 16 years and recently transitioned to Director of Operations and then to Executive Director at the Park.
In his current role, Jason is responsible for planning and managing the operations and physical plant facilities of the Park. This includes land and road management, facility construction, installation and maintenance work on water and wastewater treatment plants and the airport.
Jason is a graduate of Chouteau-Mazie Public Schools and now sits on the Board of Education for the school district. He went to college just 45 minutes from the Park at Northeastern State University where he earned his Bachelors in Environmental Science. Northeastern provided a degree with a broad discipline that provided for numerous career options.
A few fun facts about Jason: he can spend hours in antique shops. His favorite items are "smalls" such as lighters and ash trays from old casinos. Jason also likes to restore old Mopeds—he currently has six. When he's not browsing antique shops or working on Mopeds, you'll probably find him watching Formula 1 racing or attending high school basketball games.
One day in the future, Jason would like to travel to Hawaii. Dana, his wife, has been dropping hints about celebrating their 25th wedding anniversary on one of the islands.