Nations first BMX venue, dedicated to and built for STEM education, opens
12/16/2019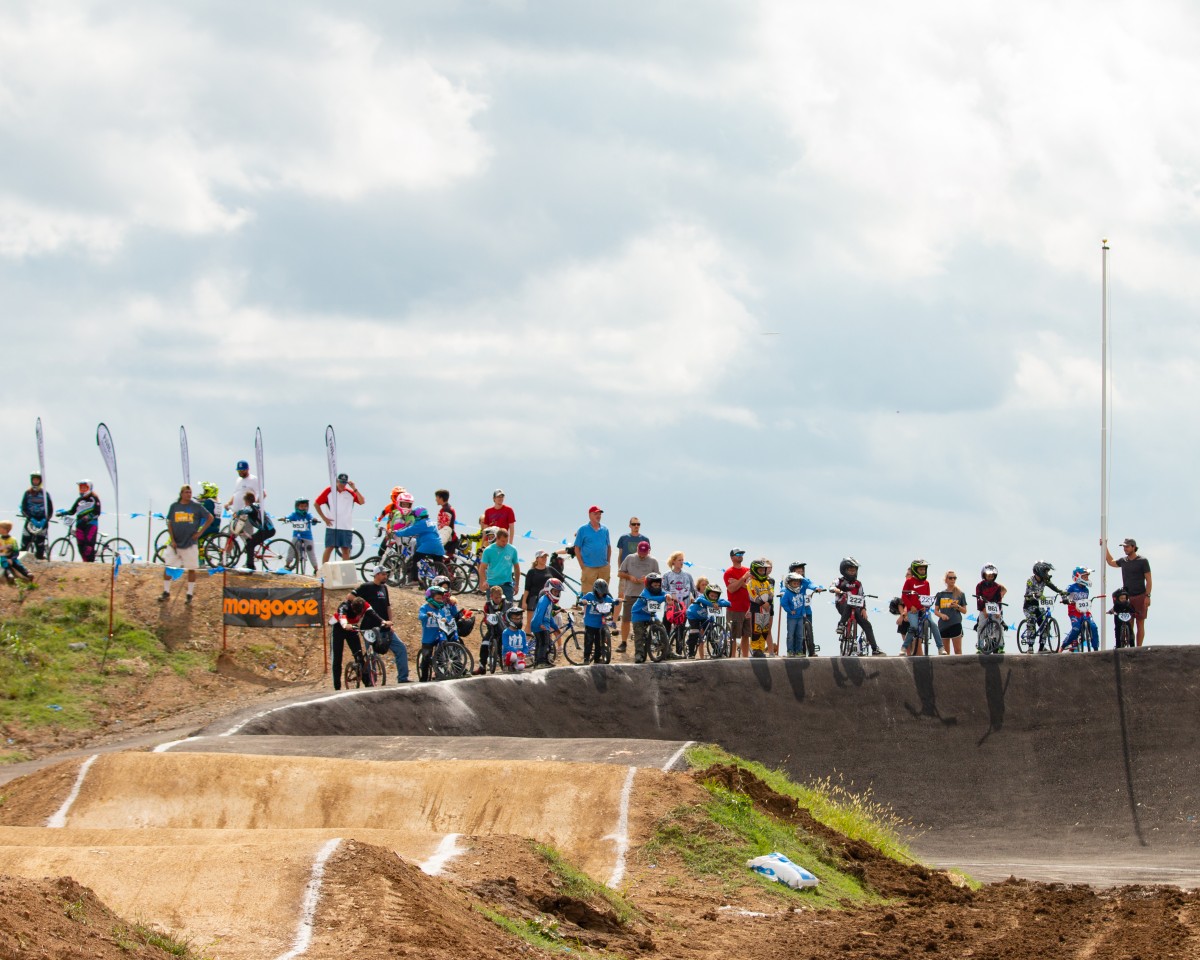 On September 28, MAIP partnered with the USA BMX Foundation to celebrate the official opening of the Mayes County BMX track with a ribbon cutting. Lieutenant Governor Matt Pinnell along with other city and county officials participated as many community members and BMXers watched eagerly. The track is the first BMX venue in the nation to go through a non-traditional process by building their ridership base on STEM programs and the BMX Racing League which is geared 100% toward introducing new families to the sport in a beginners-only format.
The vision for the track began in November 2014 when John Schaffitzel, Assistant. General Manager for MAIP, first learned about the USA BMX STEM Program. He learned that students, through their local STEM Programs, were participating in building not only BMX bikes but also BMX tracks.
With workforce development in high demand at MidAmerica, and MAIP always looking for creative ways to partner with area schools in teaching and guiding the future workforce—today's students—Schaffitzel and MAIP jumped at the opportunity to take part in BMX STEM which is perfectly in line with MidAmerica's support of STEM education. MAIP has invested more than $2.5 million to support STEM education in 18 area school districts and the Boys and Girls Club of Green Country.
MAIP started by donating BMX STEM kits, along with Grand River Dam Authority, to area schools. Each kit costs $2,000.
Schaffitzel worked with students face-to-face as a mentor in the BMX STEM Program at Roosevelt Elementary in Pryor. Schaffitzel said, "Seeing the students' reactions to the curriculum and the overall enthusiasm for learning made me realize we were onto something. The students' faces when they are on the bikes says it all!"
Scott Fry, Director of Workforce Development for MidAmerica has also seen the impact and outcomes as a results of the BMX STEM kits. Fry said, "I am talking with employers every day and they are all facing the same challenges – finding a skilled workforce. The USA BMX STEM Program is the new "TechEd," or metal shop, from when we were kids. It is hands-on learning at its best."
With the combination of the students' excitement towards the program and workforce development needs, MAIP realized they needed to get the students on-site at the Park. The closest BMX track is nearly 90 miles away and with all of the BMX STEM kits in area schools, MAIP wanted the students to participate in what they were building first hand.
The students quickly got to work through BMX's Track Modeling Program. The program, exclusively for fourth graders, is aligned with Next Generation Science Standards and uses the Three-Dimensional Learning Model framework allowing students' creativity to flow as they conceptualize, design and build a BMX track to scale. And that's exactly what they did, right here in Mayes County.
The actual track was sanctioned by USA BMX and was built by a certified track builder, Billy Allen, who has constructed many tracks across the country.
The track is 1,100 feet and features lighting for night racing and paved turns along with a magnetic ProStart gate. In addition to the track, MAIP created a full-on BMX STEM Education Center. Students are able to perform various experiments on the track or indoors in the 2,000 square foot center. The facility opened with a BMX STEM Camp in June 2019 and then in August, began hosting up to 500 students per day with field trips and after-school programs.
"It is an unbelievable opportunity for everyone involved. First and foremost, students are learning 21st-century job skills at a world-class facility, all on a BMX bike," said USA BMX Foundation Executive Director Mike DuVarney. "When I designed the BMX program, I never imagined it would grow to one day have a dedicated educational facility provided by such amazing partners. It is a dream come true."
The track will continue to be used to support STEM programs provided through the USA BMX Foundation and purchased by MAIP, the Grand River Dam Authority and a recent grant awarded to Mayes County HOPE Coalition through a Google grant.
"We are thrilled to be a part of making BMX more accessible to our surrounding community," said Schafittzel. "This track is top of the line and will change the game for BMX in Oklahoma as we host competitors from across the nation."
The BMX STEM Program is currently used at more than 600 locations across the country. Currently, 33 student participants are distributed throughout schools in Oklahoma.
Mayes County BMX is located at 526 Airport Rd at Hwy 69 S, Pryor OK, 74363. For more information, visit https://www.usabmx.com/tracks/2003 or email Track Operator, Dale Riley at mayescountybmx@yahoo.com.