Pryor Public Schools Named by Franklin Covey Education as First K-12 District in the World With All Schools Achieving Leader in Me Lighthouse Certification
06/03/2020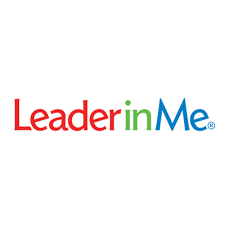 PRYOR, OK – SALT LAKE CITY, UT – JUNE 3, 2020 – After more than ten years of continued focus on leadership, Pryor Public Schools announced today it has been named by FranklinCovey Education as the first K-12 district in the world to have all of its schools achieve Leader in Me Lighthouse Certification.
This recognition is evidence that each school within the district has produced outstanding results in school and student outcomes, by implementing the Leader in Me process with fidelity and excellence. It's also because of the extraordinary impact that each school is having on staff, students, parents and the community.
On May 18, 2020, Lincoln Elementary and Lincoln Early Childhood Center earned the Lighthouse Certification, joining Jefferson Elementary, Roosevelt Elementary, Pryor Junior High School and Pryor High School to complete the campus circuit. Pryor High School is one of the first two high schools in the world to attain Lighthouse Certification. The district serves more than 2700 students who attend its five schools.
Dr. Don Raleigh said, "We are honored to have been recognized as the first K-12 district in the world to have all of our schools attain Lighthouse Certification. We began this process a decade ago, and we have seen amazing results from implementing the Leader in Me process in our schools." Pryor faculty, staff, and students have worked closely with FranklinCovey Education to establish the Leader in Me process, lighting the path to leadership at each school site. Pryor students take the lead with campus events, as well as personal and academic goals. They track their goals and present their progress to parents and other community stakeholders through student-led conferences. The district has made these and other leadership opportunities a priority for student participation, districtwide.
On June 11, 2020, at 10:00 a.m. CT, FranklinCovey Education will honor the greatness which is occurring at Pryor Public Schools in an online District Showcase. Administrators, principals, teachers and community leaders will have an opportunity to experience the leadership process that has been implemented at Pryor Public Schools at the elementary, junior high and high school level. Superintendent Dr. Don Raleigh, and Assistant Superintendents Dr. Tiffany Ballard, Dr. David Wilkins, Principal John Potter (Pryor Junior High School), Principal Brian Bradshaw (Roosevelt Elementary), Dusty Harrison, District Director of Teaching and Learning, and students will share their experience with participants. Please visit here to register for the event.
Lighthouse Certification is a highly regarded standard that is attainable by every Leader in Me school and occurs as a result of implementing Leader in Me with fidelity. FranklinCovey Education has designed the Lighthouse Rubric to establish high standards for quality and, ultimately, school outcomes. Schools use the Lighthouse Rubric to measure outcomes in three areas: teaching leadership principles, creating a leadership culture, and aligning academic systems. Schools also measure their success as it relates to their unique school. Lighthouse Schools serve as exemplars to their community and to other schools.
Sean Covey, President, FranklinCovey Education, said, "We are so pleased to recognize the Pryor Public School District as the first K-12 district in the world to have every school achieve Lighthouse Certification, which is quite a feat. Schools who achieve this Lighthouse Certification are great examples of a strong leadership model and process, and of what it means to be a Leader in Me school. Every elementary, middle and high school in this district has experienced transformational results by implementing the principles and practices related to Leader in Me. And, we are honored to be their partner and to celebrate the success they are experiencing as a district."