'The dust is still settling': MidAmerica Industrial Park, City of Owasso detail ways employers responded to coronavirus
05/07/2020
Source: STEPHEN PINGRY/Tulsa World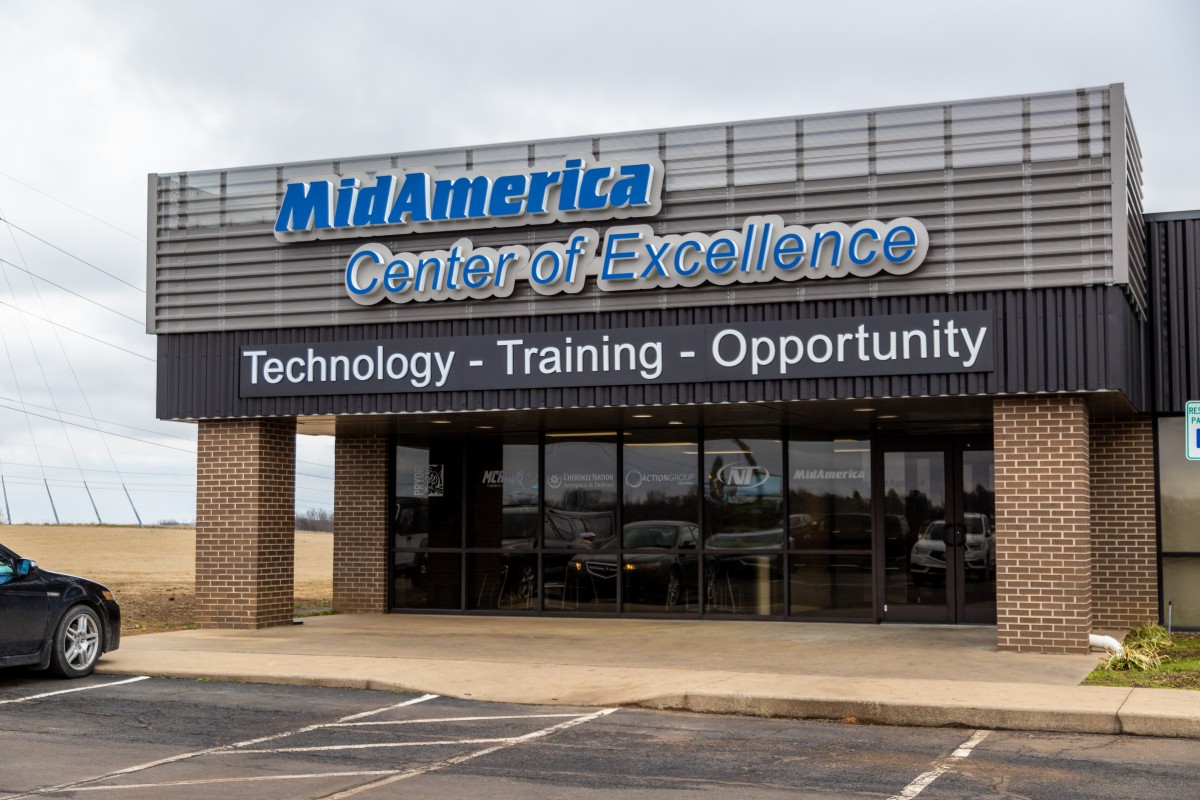 Companies at MidAmerica Industrial Park have found many ways to pivot with the COVID-19 pandemic, the park's top executive said Tuesday.
David Stewart is chief administrative office and trustee of Oklahoma Ordnance Works Authority, which operates the 9,000-acre MidAmerica Industrial Park (MAIP) near Pryor.
He, along with Owasso's economic development director Chelsea Levo Feary, was a speaker Tuesday on the Tulsa Regional Chamber's Business Support Series webinar.
As for firms finding ways to deal with the economic impact of the coronavirus, which has impacted about 24 people in Mayes County, Stewart said Cascades Tissue Group provided paper products to a hospital and nursing homes in need.
The RAE Corp., which specializes in air conditioning units, designed a unit that would provide negative air for mobile hospital units.
Further, MAIP's recently opened Center of Excellence partnered with a company and used 3D printers to create face masks, Stewart said.
Home to more than 80 companies, including Google, ConocoPhillips and DuPont, MAIP employs about 4,500 people.
"From our perspective, the dust is still settling," Stewart said. "Most of the companies that we talk to did not see a large exodus. They took steps to keep people onboard. Because we're not retail, the people here at MidAmerica have been working in these jobs for years.
"There's very little turnover. (Employees) are very solid. They are very loyal … Fundamentally, nobody left."
Feary described Owasso as a bedroom community full of small businesses and an abundance of retail outlets and health care facilities.
Most of those businesses were considered essential and never closed entirely during stay-at-home orders, she said. The remaining that haven't already reopened plan to starting May 15 or at least June 15, she said.
"One of the neat things that we saw in Owasso was that while a lot of our in-dining restaurants and retail stores were having to lay people off, they were referring them to other businesses in Owasso that were actually hiring more, like delivery-based restaurants and pharmacies that were beefing up on their employees," Feary said.
"I saw a lot of communication between small businesses …"