The History of MidAmerica – 60 Years of Success
06/08/2020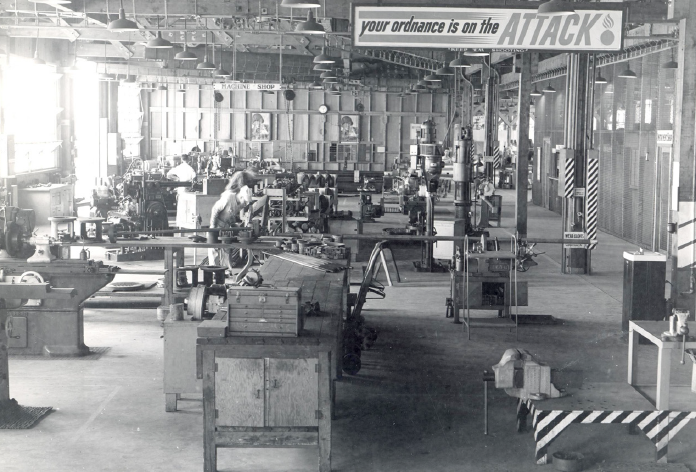 Beginning in 1941 and lasting through the turbulent year of World War II, a sprawling 15,867 acre site near Pryor Creek and Chouteau, Oklahoma teemed with over 10,000 employees working in a government-owned, DuPont-operated power plant. Constructed at an original cost of $84,000,000, the Oklahoma Ordnance Works produced primarily smokeless powder as well as nitric and sulphuric acids and tetryl for explosives and detonators for war munitions. At the conclusion of the hostilities in 1945, the plant and a prisoner-of-war camp were closed, their existence negated by a shaky peace.
Closing of the facilities ended wartime employment for the many thousands of workers, most of whom had been imported to fill the needs of the manufacturing processes. But the vision of one man, and the active cooperation of many others, reaching even into the Halls of Congress and the White House itself, resulted in the creation of one of the nation's largest industrial parks.
Gene R. Redden, an employee of National Gypsum Company, which owned a factory in the area, was charged with the managership of the closed facility, being maintained by National Gypsum on a care-taker basis for the government. Redden recalls cost of this standby status was over $250,000 a year just to stand watch and try to maintain the buildings and equipment in the now reduced to 10,046 acres covering over twenty full sections of land and parts of many other parcels in a contiguous tract. Redden had previously had similar employment.
In his position as manager, Redden knew that eventually the land would be declared surplus to the need of the federal government under guidelines set out to President Eisenhower and more specifically by the Department of Defense. Redden foresaw that, in all probability, the complex would be broken up, sold to farmers and ranchers or to land speculators as principle purchases.
Redden envisioned another fate for the OOW.
Redden saw the area, with 509 building—153 of them unsafe for human occupancy due to chemical residues—38 miles of railroad spur, four complete water systems covering 800 acres, including fire hydrants, and three complete chemical plants, as a nucleus of a highly diversified industrial park and began personal efforts toward bringing the plan into fruition.
At that time, OOW was valued at $65 million by the U.S. Army Corps of Engineers real estate chief.
To be continued…