WORKFORCE HIGHLIGHT: MidAmerica hosts STEM Interns
09/08/2022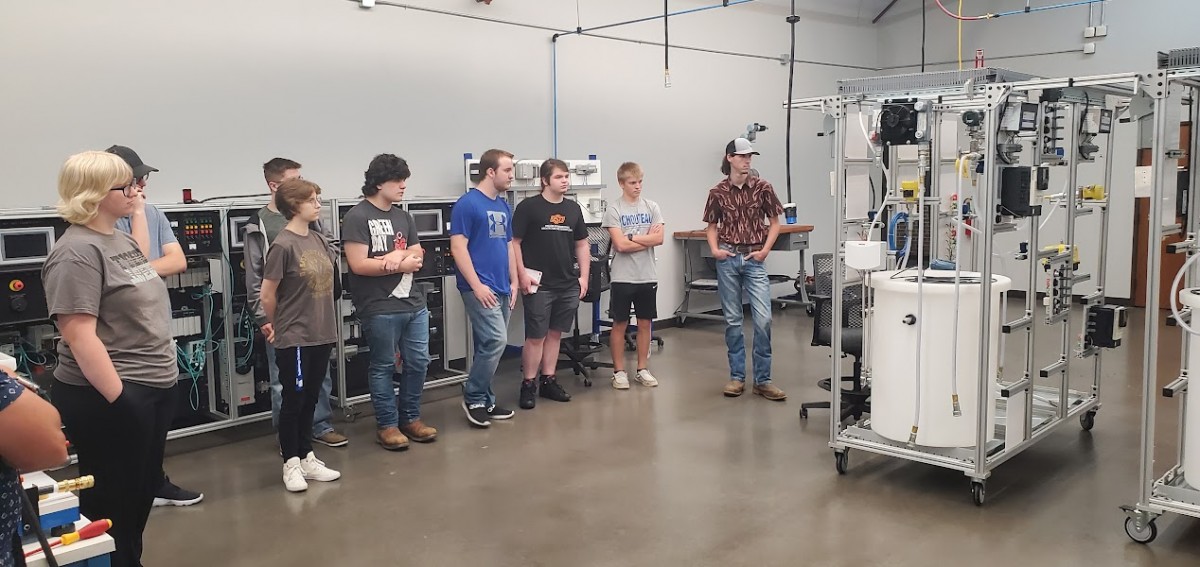 MidAmerica kicked off its second cohort of STEM interns this summer with nine new students from area school districts. The students spent the summer learning a variety of STEM applications, visited eight MidAmerica companies and three state universities to learn more about local STEM careers and educational pathways. The students are now moving into the project phase of the program where they will apply learned disciplines to complete technology related projects in team environments.
"We are fortunate to partner with the Oklahoma Center for the Advancement of Science and Technology to pilot this program and expose top talent to our community. We are excited to see the results of the efforts and will stay connected to these students, potentially providing continued internships with the intention of retaining them after college graduation," said Scott Fry, director of workforce development for MidAmerica Industrial Park.
MidAmerica's first cohort of STEM intern students are also wrapping up their summer internship with local businesses. The students were matched with employers that aligned with their education and career intentions. Participating businesses included HE&M Saw, GRDA, Redhead Valves, RAE Corporation and MidAmerica Industrial Park.
Talia Pearl, who plans to pursue a mechanical engineering degree, worked at HE&M Saw. She said, "My favorite part was discovering what I enjoy in specific engineering aspects. I realized I enjoy going out and finding the problem and physically trying to understand it with a mix of design as well. I prefer that over pure design work. Without this internship, I wouldn't have known that."
Jakob Grossman worked at Redhead Valves and plans to pursue a mechanical and aerospace engineering degree. Jakob worked on two primary projects including commissioning a large format 3D printer and helped with the engineering and design of a mock fuel demonstration station. "We were thrilled with Jakob's performance this summer. He exceeded our expectations and will no doubt be successful in his chosen education and career path. His skill set and knowledge were more than we would expect from a student who recently graduated high school," said Alan Yarborough, general manager at Redhead Valves.